Creative wrapping makes gifts even more special. These holiday gift wrap tips are kind to your wallet and keep things simple enough to let you enjoy all of those Christmas movies in the background.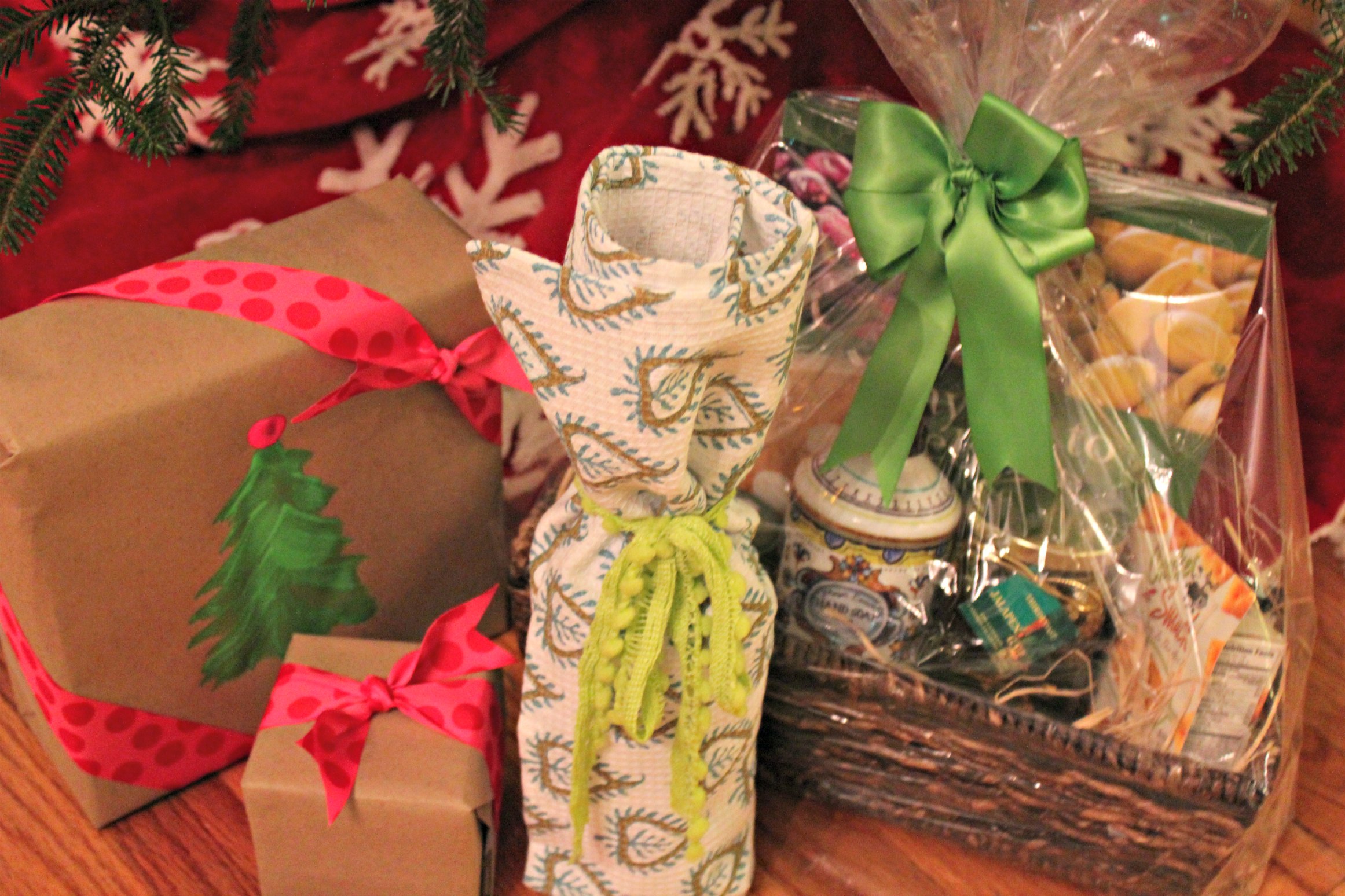 Dish Towel Wrap
I learned this wrapping technique from my friend Randi after she gave us a bottle of wine wrapped in a lovely and practical kitchen towel. It's a great way to jazz up that fun bottle of beer for the cousins or your next holiday hostess gift.
Fold towel almost halfway
Insert wine/large beer bottle into the fold
Flop the towel over, and begin to roll it like a burrito
Continue the burrito rolling…
Once you get to the end, fasten it (sneakily) with a safety pin
Add a fun ribbon at the top to finish it off, and give it to someone you like!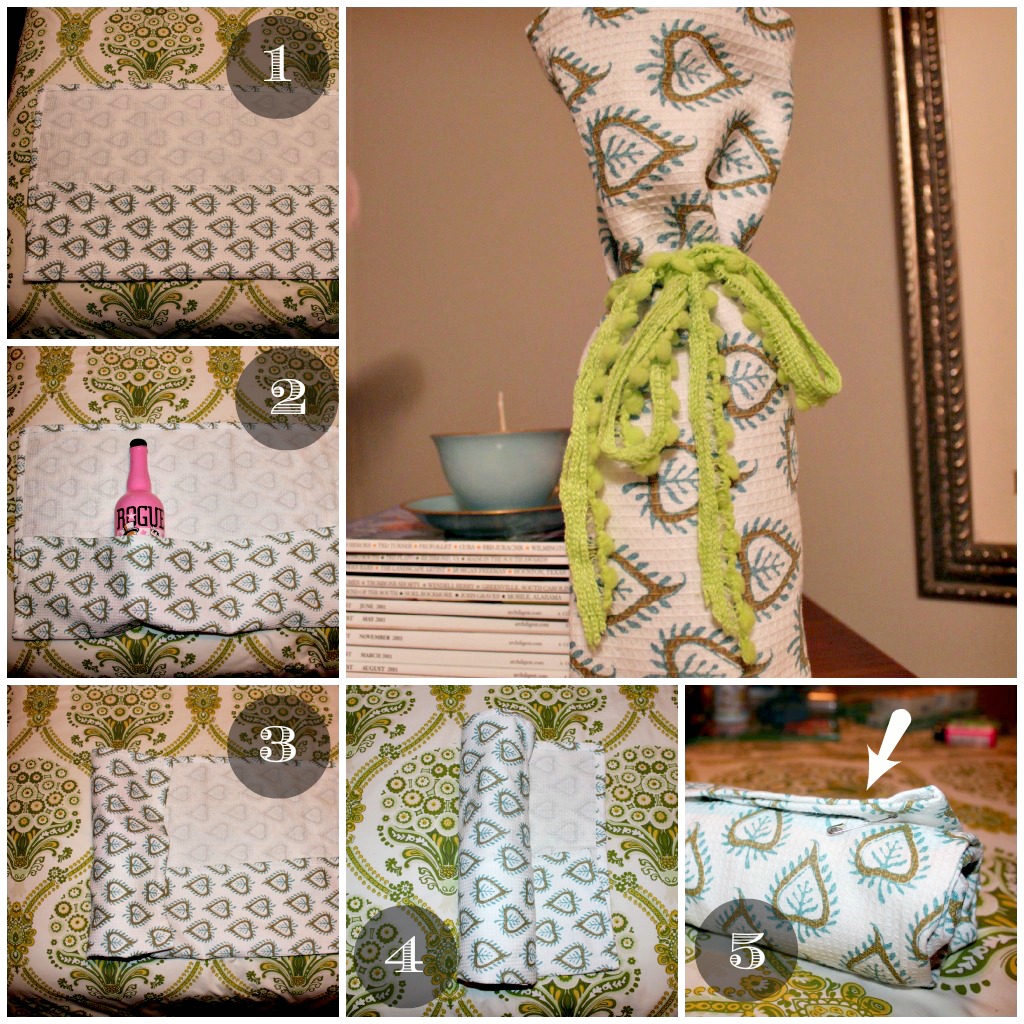 Basket Case
Baskets make a great presentation and can be part of the gift itself! I like bread baskets like the one below (World Market) – a great item to have around the house, plus it was perfect for the assortment of items I had in mind. When arranging, place taller or larger items first, then fill in the gaps, working to make sure everything is displayed. Straw makes a pretty, natural alternative to traditional shredded paper filler.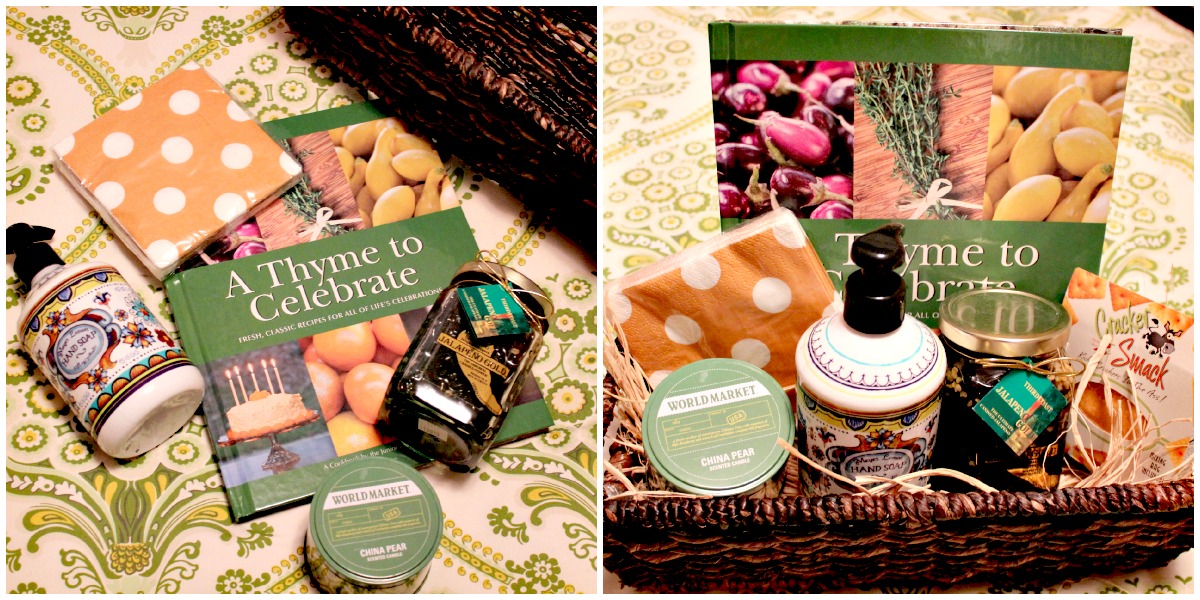 Quick-trim Ribbon
You'll look like a pro with this quick ribbon technique. Using a wider ribbon (1 inch or more) and a sharp pair of scissors:
Create a few loops, enough to create the number of "fluffs" you want – in this case, three on each side of ribbon
Fold your loops in half
At the fold, snip off each corner
Unfold ribbon
Attach to gift by tying a knot around the center of unfolded ribbon
Arrange to desired shape, and trim ends into a sharp V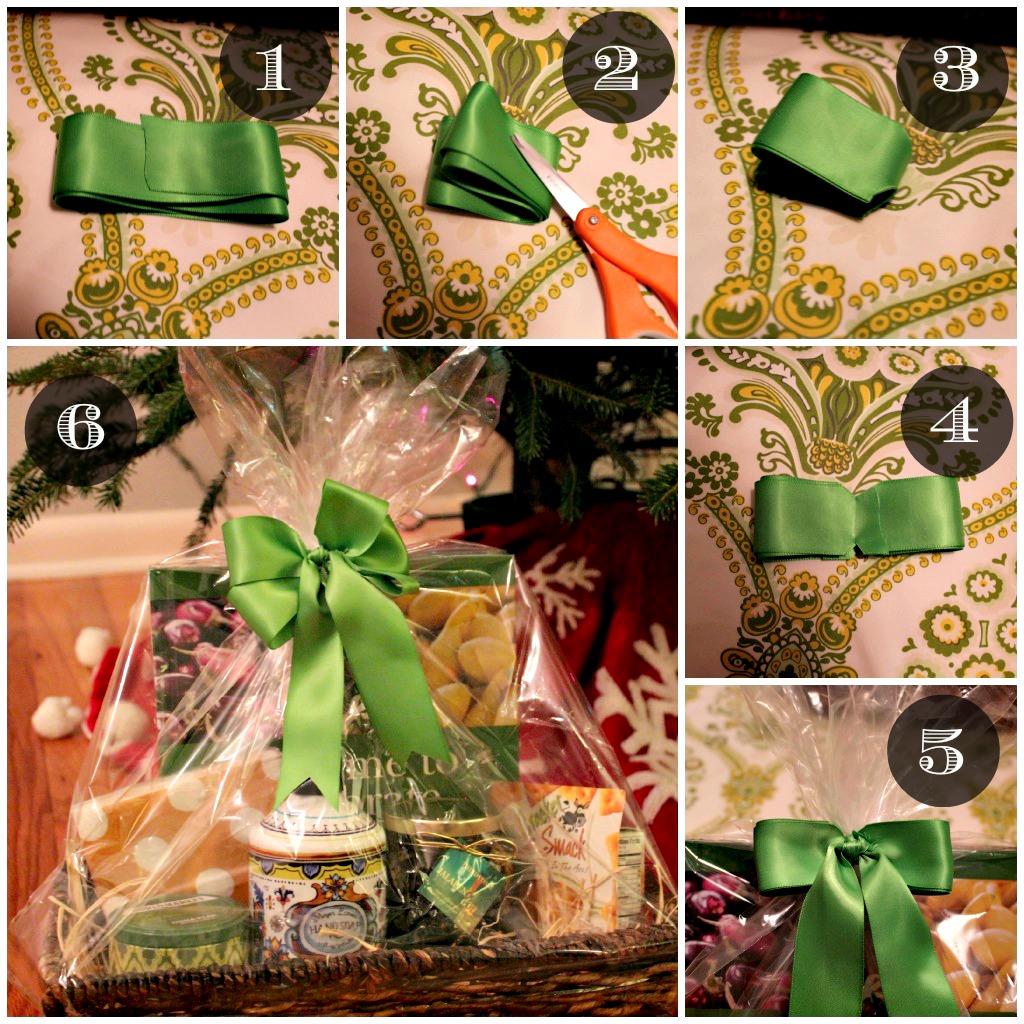 Postal Paper + Neon
Why not? First of all, look how much postal paper you get on one roll (Office Depot). Second, the khaki color looks great with a flash of neon ribbon and/or paint. Play around with colors and designs, customizing gifts with your paint brush!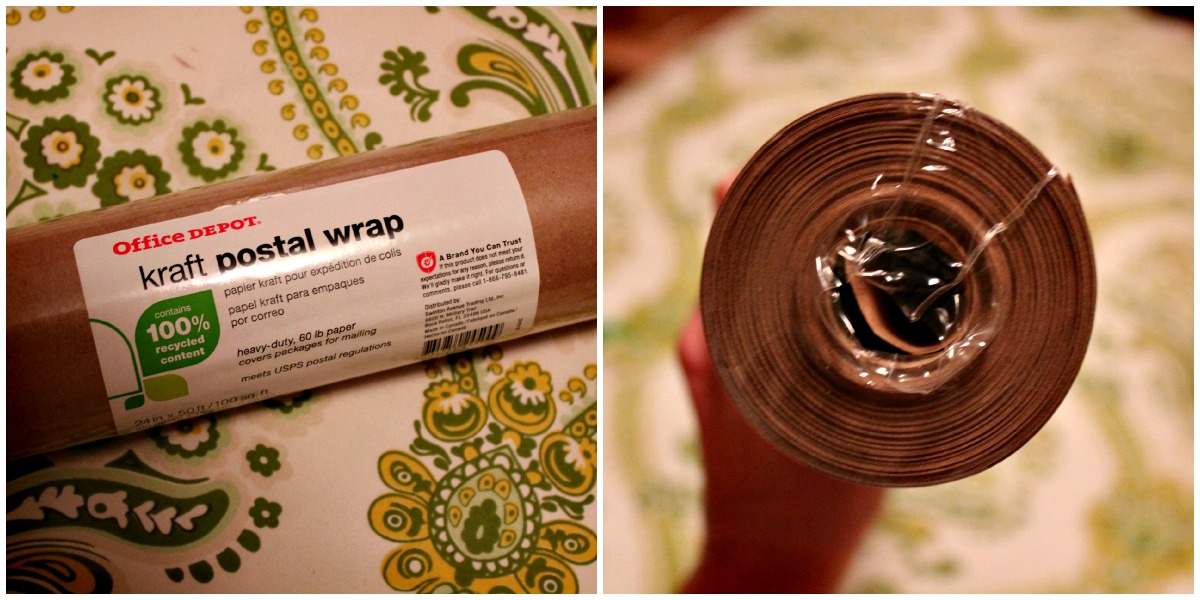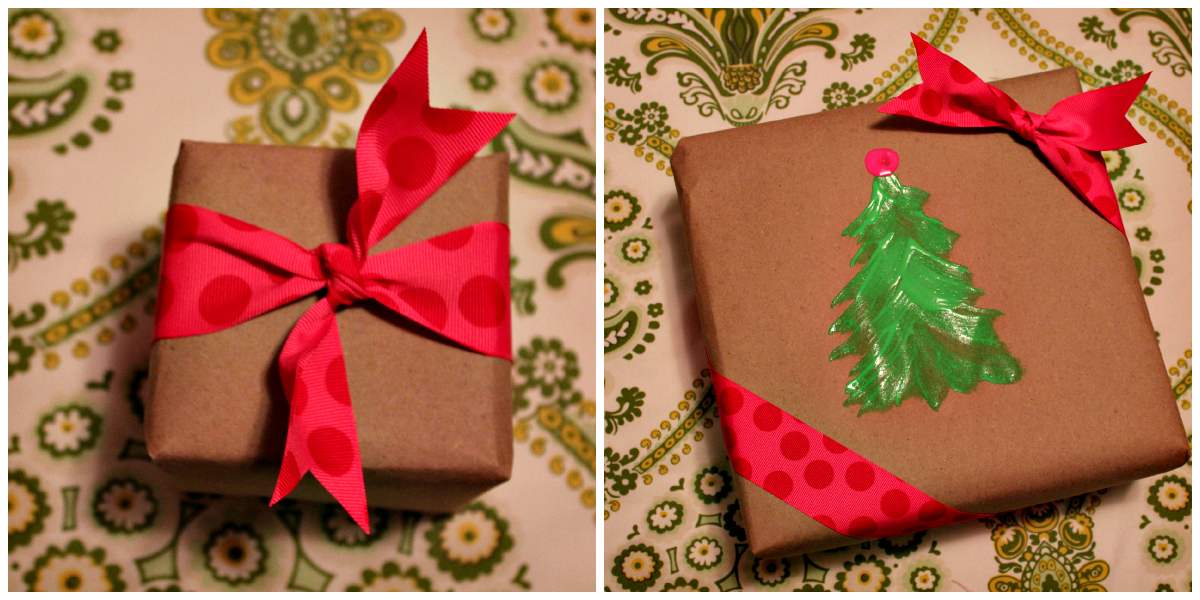 Have fun, Christmas elves!