I miss college football already. It seems like it ran by faster than Percy Harvin. The tailgates, the reunions, the fall mornings, the gameday attire, the roar of the stadium… Josh and I spent many of those twelve Saturdays in Gainesville, Florida, setting up our Gator-home-turf tailgates in a lot (quite possibly the happiest place on Earth) filled with other weekend warrior friends. I am already looking forward to next year.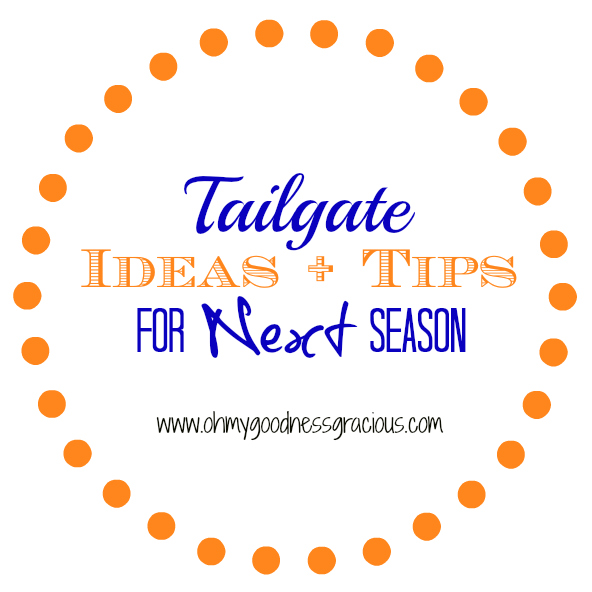 The tailgate tune-ups and pepper jelly research paid off this past season. Our friend Ethan was probably half serious when he said he'd start timing my tailgate setups from arrival until the last detail was placed to see how I was improving. We had a blast in 2012 and were left with lots of fun memories. The game my parents attended was the highlight for me – it doesn't get much better.
I enjoyed blogging about some of our tailgates and wanted to relive them just a bit with a recap to tide me over and serve as a scrapbook when getting ready for next year's details and decor. I mean, I only have 7 months and 17 days to start planning! I hope you find some inspiration here as well. Here's our 2012 tailgate season in review (links to more details and tips below):
…and a few more 2012 snippets:
Cheers! Until next season!
For more tailgate ideas and tips, also see: