Going into one of the biggest games of the football season, our tailgate deserved something fresh. I found myself at Home Depot on the Thursday before the game buying a ginormous strip of AstroTurf to create a unique table runner – the added turf was just the ticket for this tablescape.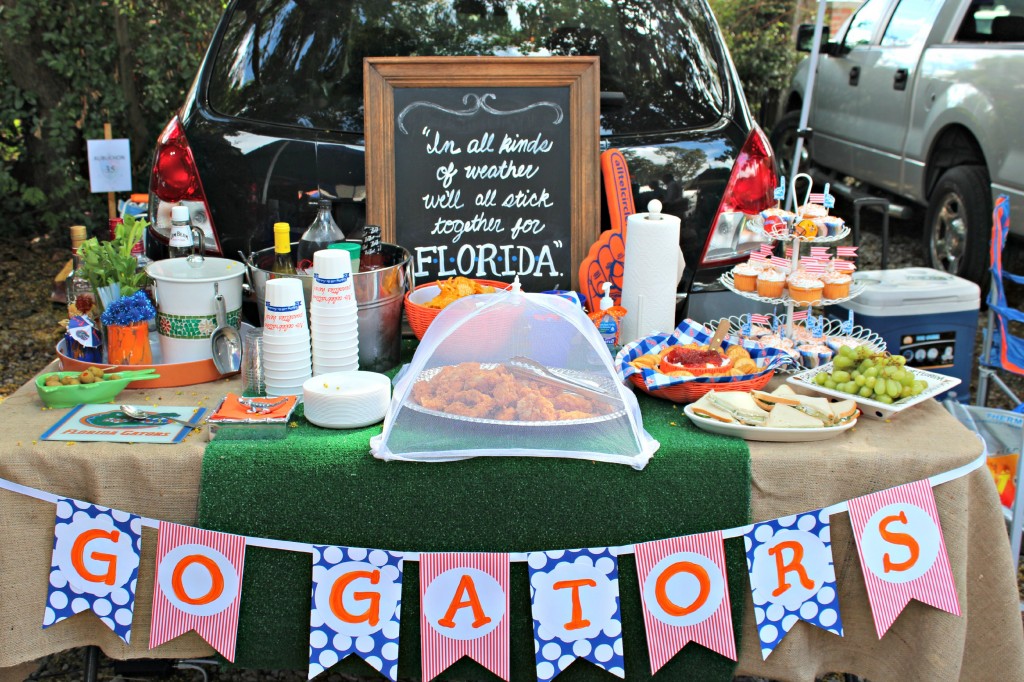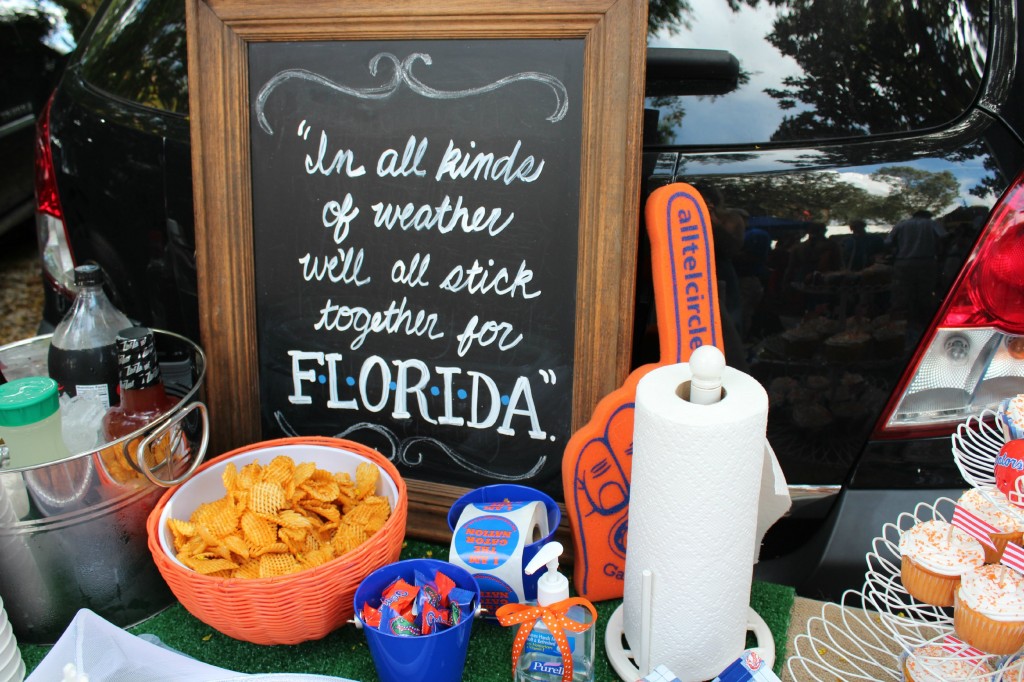 I used a chalkboard we usually display in our kitchen (made using an old frame and some spray chalkboard paint) as a canvas for one of my favorite lines in the song "We Are the Boys of Old Florida." The letters looked nice and bold using chalkboard pens.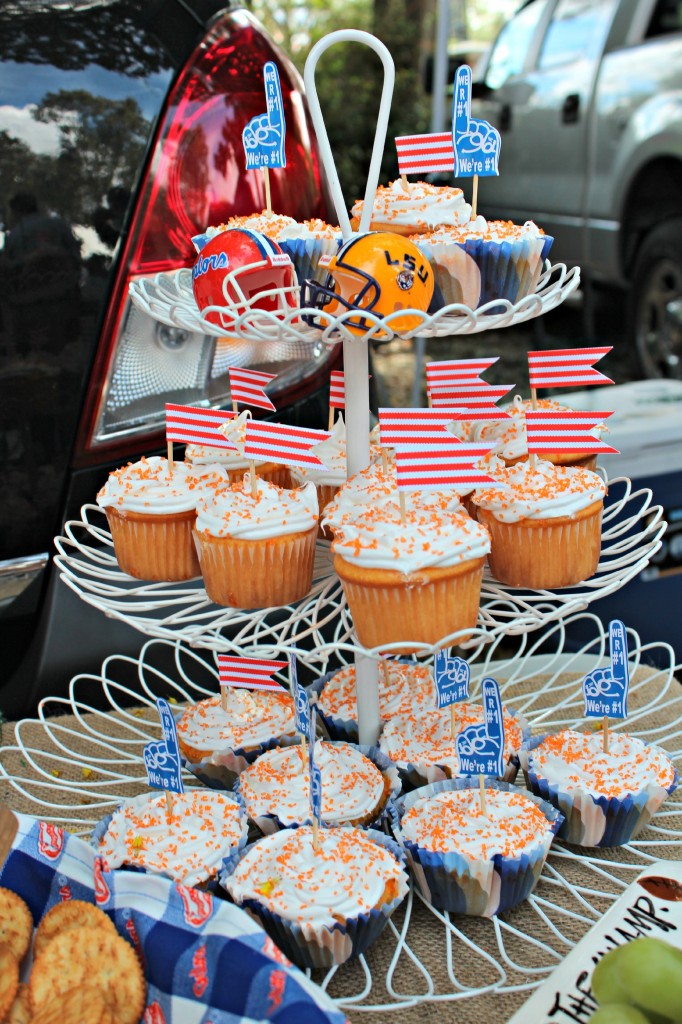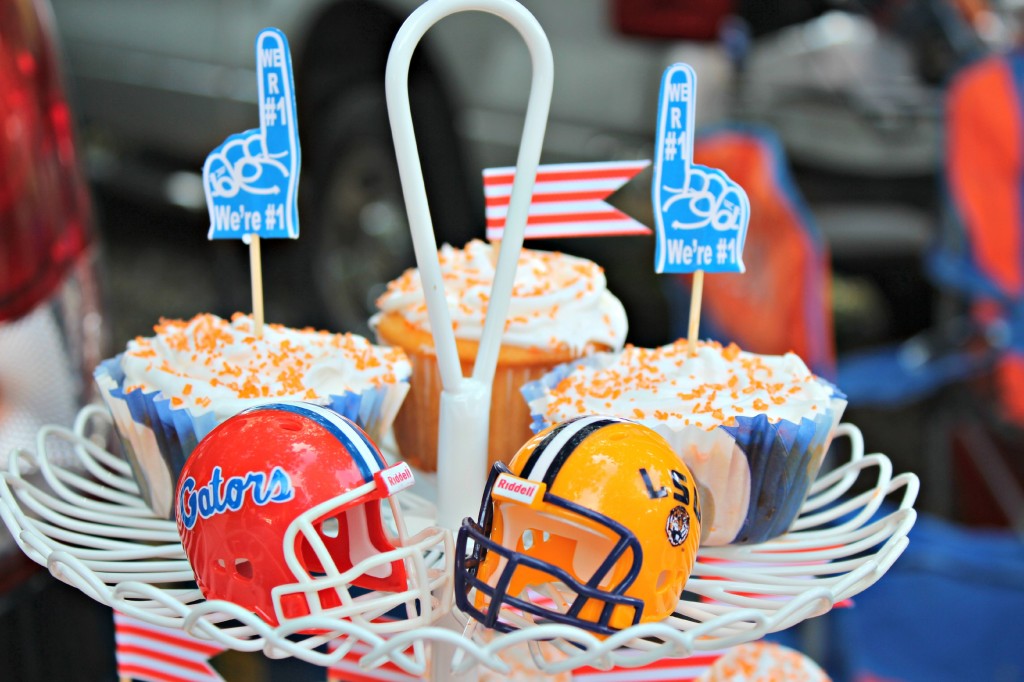 Patterned craft paper went the distance to create not only the table's flag banner but also some mini-flag cupcake topers. I found the "We are #1" toppers at Michael's, and the mini SEC helmets (which come in a set of all SEC teams) were also a fun addition to the cupcake stand.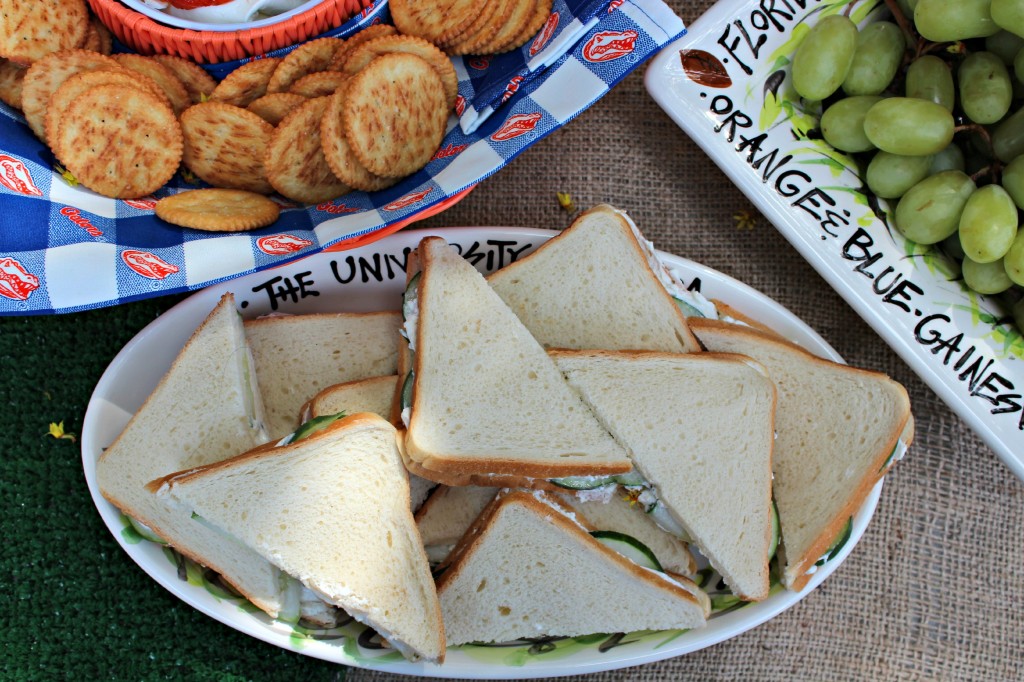 My approach to tailgating is no different from planning any other gathering. You must consider things like the guests attending, the number of guests, time of day and flow of the event. Knowing this would be one of the busiest games of the season and with a tailgating window around lunchtime, I opted for grab-n-go foods that didn't require much fuss or prep for mingling guests.
On the menu:
Publix chicken fingers with a side of ranch dressing – manageable and delicious
Pepper jelly, cream cheese and Ritz crackers
Cucumber sandwiches made with white bread, cucumbers and chive/herbed cream cheese (Just smear a little cream cheese on one side of each slice of bread, add cucumber slices and you're done!)
Seedless grapes
Orange-flavored cupcakes (box mix) with whipped frosting (I loved how the orange cake mix showed through the white cupcake liners.)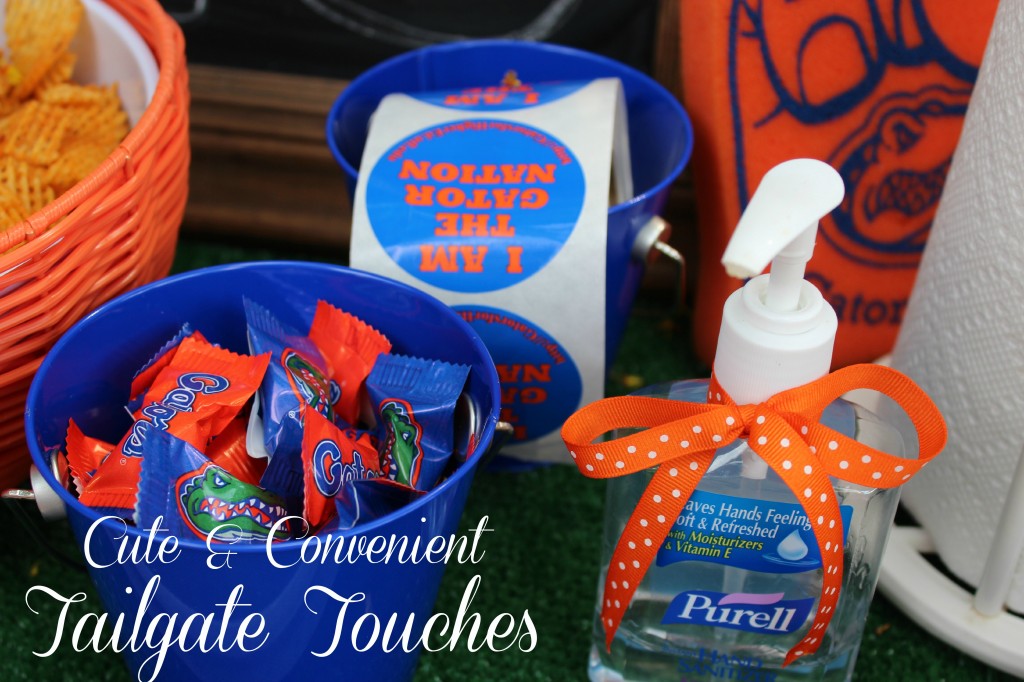 Added creature comforts such as mints and hand sanitizer help keep guests clean and minty fresh. I was inspired by She's Kinda Crafty to decorate the pump dispenser – she outdid mine for sure!
We were excited to again use our customized tailgate cups and pom-pom drink stirrers, serving Bloody Marys and sweet tea vodka-lemonades to our family and friends.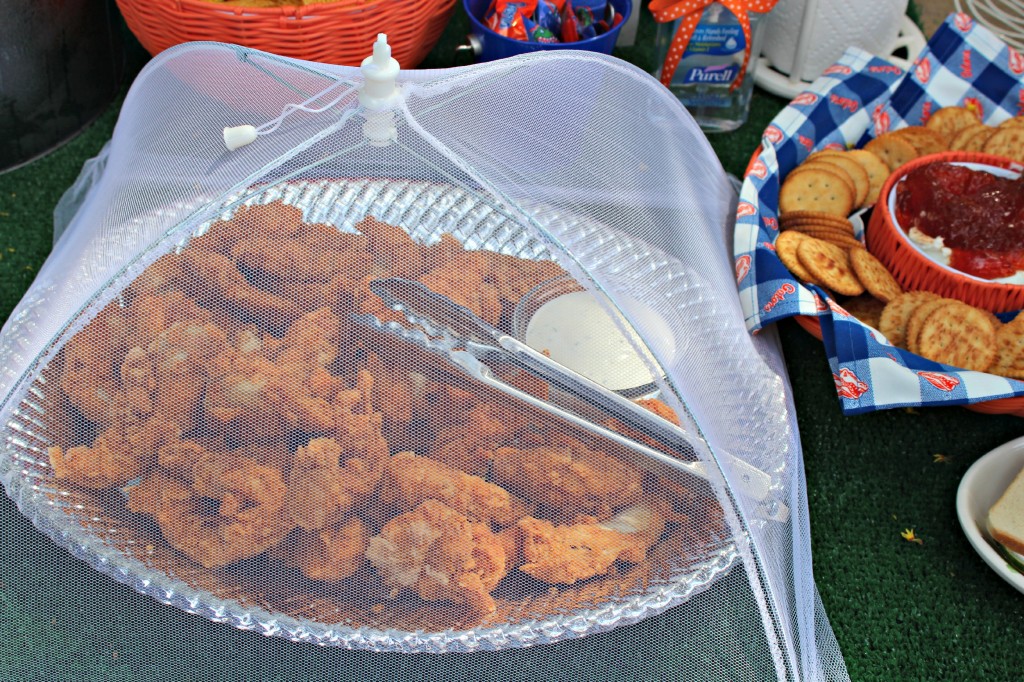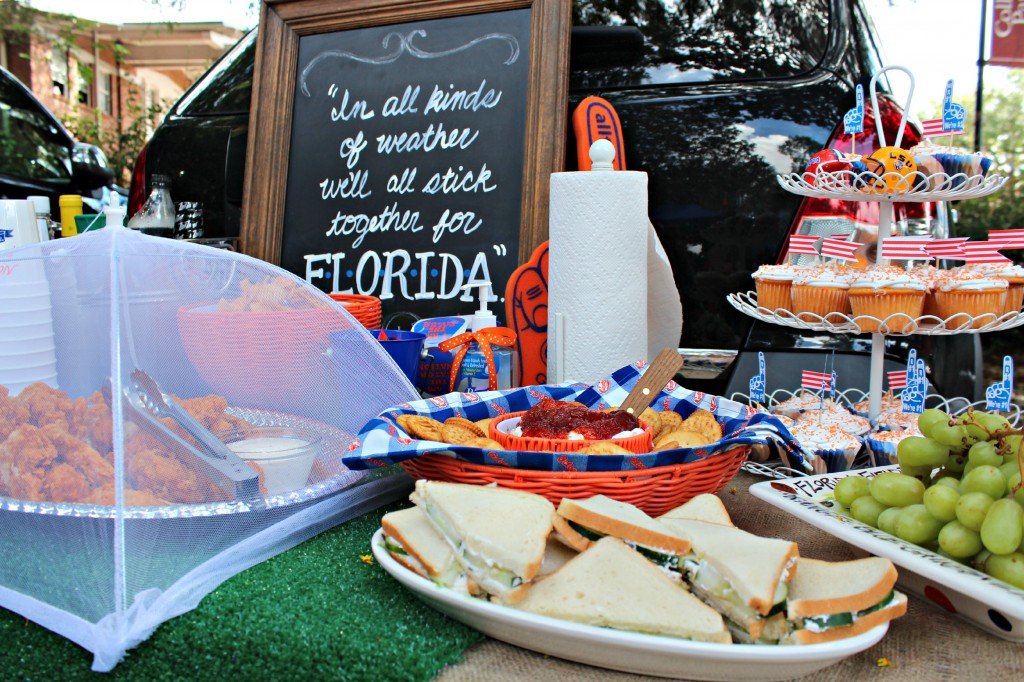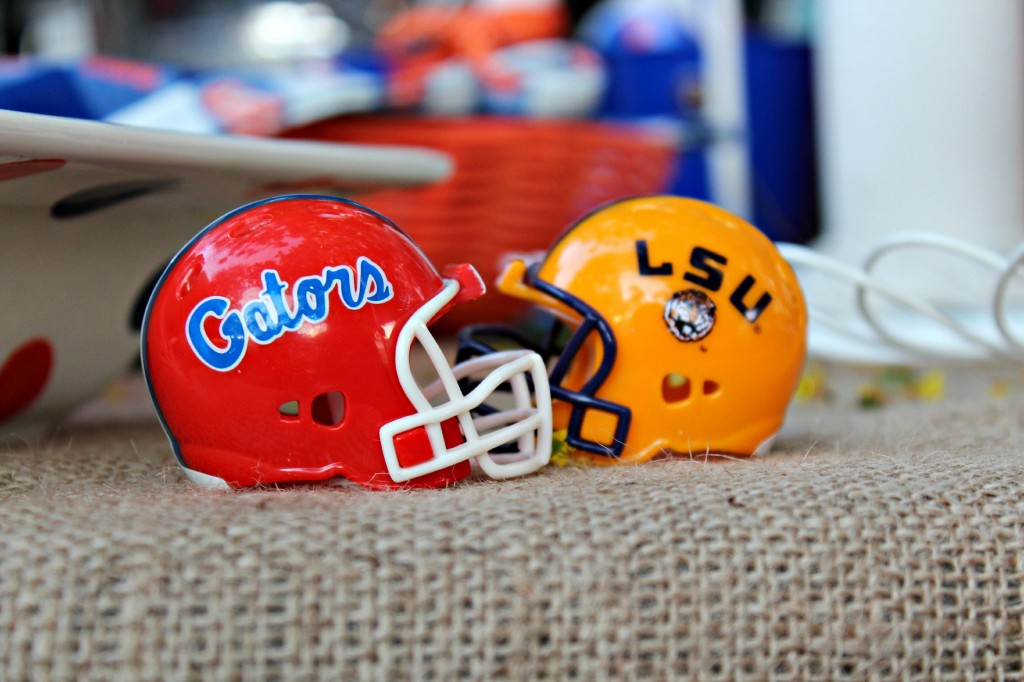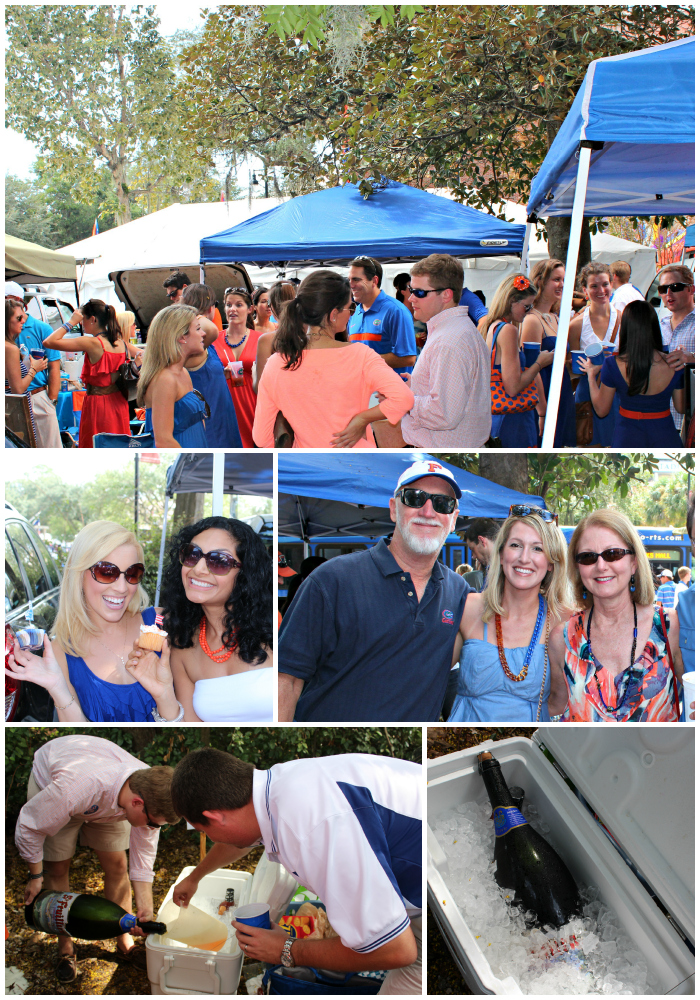 Last but not least, my husband's tailgate contribution may have outshined the whole spread. He brought and chilled the largest bottle of beer I have ever seen, nine liters of St. Feuillien Triple. As someone once said, "Win or lose, we're here for the booze!" …and the football, friendship and fun! Have a great time tailgating this weekend, wherever you may be!
More tailgate tips:
Tailgate Tune-up
No Celebration Penalties Here!