There are plenty of reasons to celebrate as we approach the end of the year, and Joan Bever of The Breakers Palm Beach has some helpful tips for hosts and hostesses!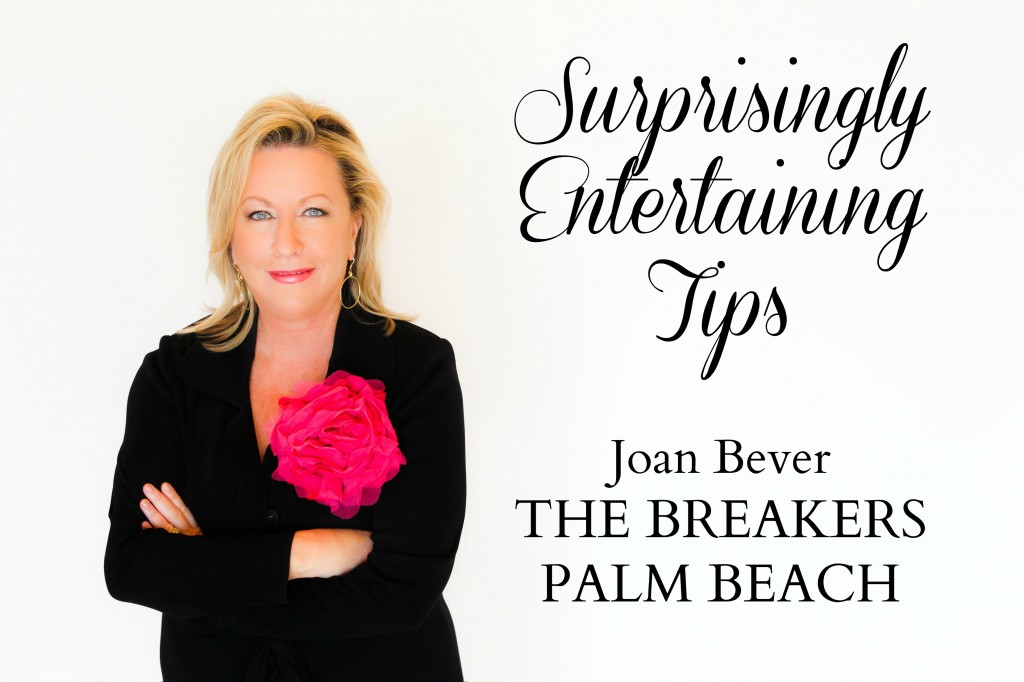 As director of food and beverage for catering and banquet operations at Florida's legendary AAA Five Diamond resort, Joan Bever has one guiding philosophy: Impeccable personalized service, fueled by an intense passion for perfection.
She approaches every facet of event planning and execution in this way, leading more than 200 dedicated associates who flawlessly transform dreams into realities. Bever oversees the various departments that contribute to the effort, including catering sales; culinary services; stewarding; The Breakers' own in-house décor company, The Design Studio; and audio-visual services, Palm Beach Staging & Production.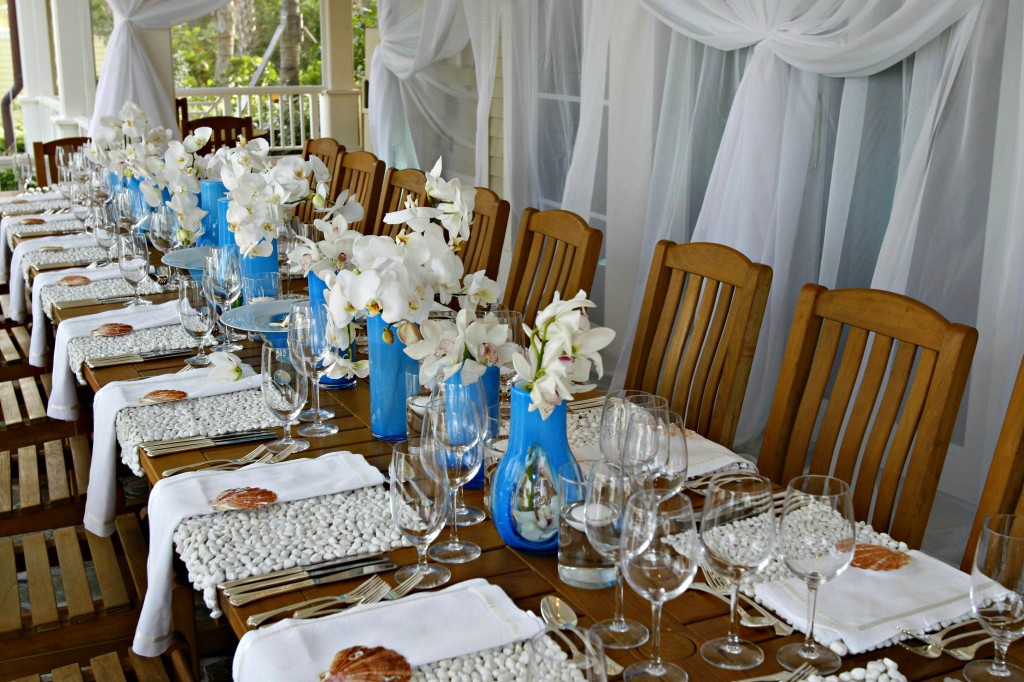 Bever has worked diligently to earn an extraordinary reputation for creative vision, collaborative execution and merciless attention to detail. Says Bever, "A wedding dinner for 50 or 500 is as elegant and delectable as a gourmet dinner for two." Every detail becomes a coveted opportunity to surprise and delight guests.
To effectively engage a new generation of brides and grooms, Bever has tapped the Internet and social media with the re-launch of weddingsbythebreakers.com, a site she first conceived in 2007, to underscore the importance of modern-day wedding planning and communications. This online destination encourages interaction before and after special events, takes full advantage of social media by utilizing resources such as Facebook, Twitter and Pinterest, and engages the bridal community through the site's own dedicated blog.
Bever has been part of the luxury hotel business since 1982, having held positions at the Boca Raton Resort & Club and The Ritz-Carlton Palm Beach, before joining The Breakers Palm Beach in 1992 as catering manager. Her favorite wedding was her daughter's, which was hosted at The Breakers in the magnificent Circle Ballroom (Photographed below by Donny Newman.)
Oh My Goodness Gracious asked Joan a few questions. Here's what she graciously shared!
What advice do you have for the budding host or hostess?
Joan Bever: There are really no rules when it comes to selecting a menu. We like to tell our clients to think of the dinner menu as if you were having friends over your home – you can't make everyone happy with your menu, but with at least three sensational courses you know everyone will find something they like and enjoy a wonderful evening.
Another "must do" for special events is to incorporate an element of surprise. Ensure a "wow factor" with an interactive element – like a pizza station or a candy bar – or, add fun to your event with fireworks, sparklers or unique party favors.
Are there any dos / don'ts you'd like to share? Cardinal rules your staff is expected to follow?
Joan Bever: My favorite aspect of special event is the opportunity to be a part of something so special. We get to work closely with our clients to plan a memorable event and it's always so wonderful to watch all your planning come to fruition. We're in the business of making unforgettable memories, and you just cannot beat that experience – my cardinal rule is to never forget that.
My "do" for all hosts and hostess: Relax! Forget the worrying and leave all the planning to my team of professionals.
What are some of the details (which may go unnoticed) that you provide to ensure a seamless and enjoyable experience to guests?
Joan Bever: When choosing The Breakers Palm Beach for a celebration or destination wedding, guests can expect a spectacular venue, extraordinary cuisine and above all, very personalized service. With a multitude of amenities, guests can also expect to start enjoying the moment they arrive on property – our staff ensures they can leave all of their worries behind as every want or need can be found on property.
From the first meeting with one of our catering managers, to the menu tasting, through every aspect of the planning process and throughout the event weekend, our staff combines experience with sensitivity to ensure all of our clients' dreams become reality and their guests enjoy an incredible experience.
Is there a Breakers staff motto / tip from your culture of excellence you'd be willing to share?
Joan Bever: The Breakers stands alone with unmatched quality and versatility in cuisine, presentation and service. Our working environment is characterized by teamwork and dedication, while consistently providing a high level of personalized, sincere and engaging service to all guests at all times.
As our president, Paul Leone says, "We believe that to achieve our goals, the most important element of our strategy is to attract, retain, and develop the best and brightest talent in the hospitality industry." That extraordinary emphasis on our team clearly benefits our clients.
Is there anything we'd be surprised to know?
Joan Bever: It's really all the little details that can truly make a tremendous impact. You might be surprised to know the amount of people or departments involved in a special event (hundreds), or the amount of flowers used on a wedding "chuppah" (a traditional canopy used in the ceremony) or even the number of lights needed to illuminate a performance.
Is there a signature drink or recipe you'd be willing to share with us?
Joan Bever: Certainly! We have many fun and delicious recipes perfect for a signature cocktail. Here is a link to the recipe for our Flirtini Cocktail.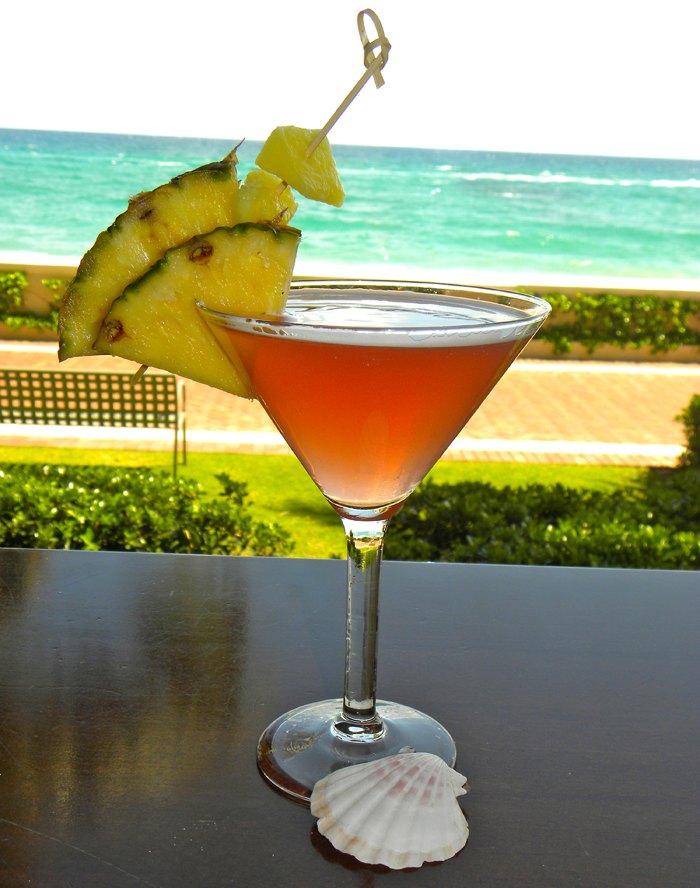 Thanks, Joan! Cheers!