This weekend, one of my best friends in the whole world will marry her perfect match. Jackie and Ryan are two peas in a pod. Smarty pants, globe trotters and devoted parents to their pup, Coconut.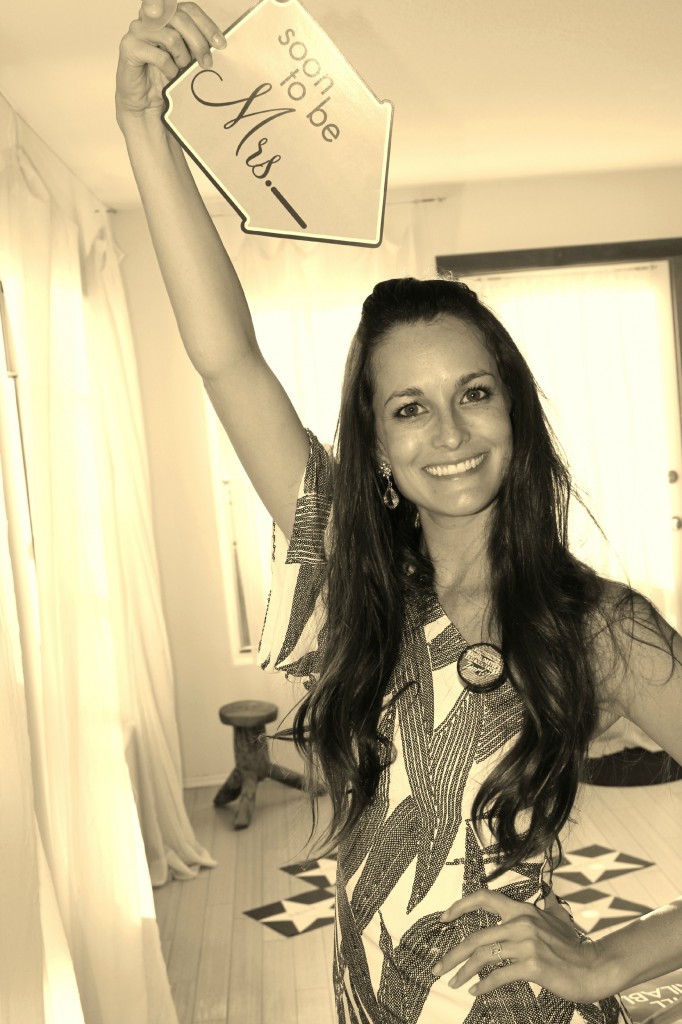 The beautiful bride and I met in college when she joined Tri Delta. One of my first memories of Jackie – a seemingly shy freshman – is when she opened up during a new member retreat, bringing the room to tears by sharing how hard it was to be away from her twin sister, Jessie, for the first time. She quickly became a regular at the Dolphin Discoteca (our apartment), and countless fun times have followed. Jackie's wonderful husband-to-be and I attended the same high school – in fact, Ryan's dad was my orthodontist (Thanks for the straight grin, Dr. Swigler!). I am so happy such kind, accomplished and amazing people found each other. I know they will continue to explore and adventure together, with trips to Africa and Australia (to name a few) and residences (at some point) in at least four U.S. cities already under their belts.
So how did we celebrate the last few months of singledom for Miss Jackie? Her sister Jessie – while pregnant I might add – did a fabulous job planning a Southern California trip for the girls. With our home base in a Venice Beach rental, we explored nearby Beverly Hills (special views from the TMZ tour bus), enjoyed the Hollywood Walk of Fame, dined among the stars, ran into a Real Housewife, relaxed beachside and rooftop, and danced the night away. It was the perfect setting, and I had the honor of getting to decorate for this shindig!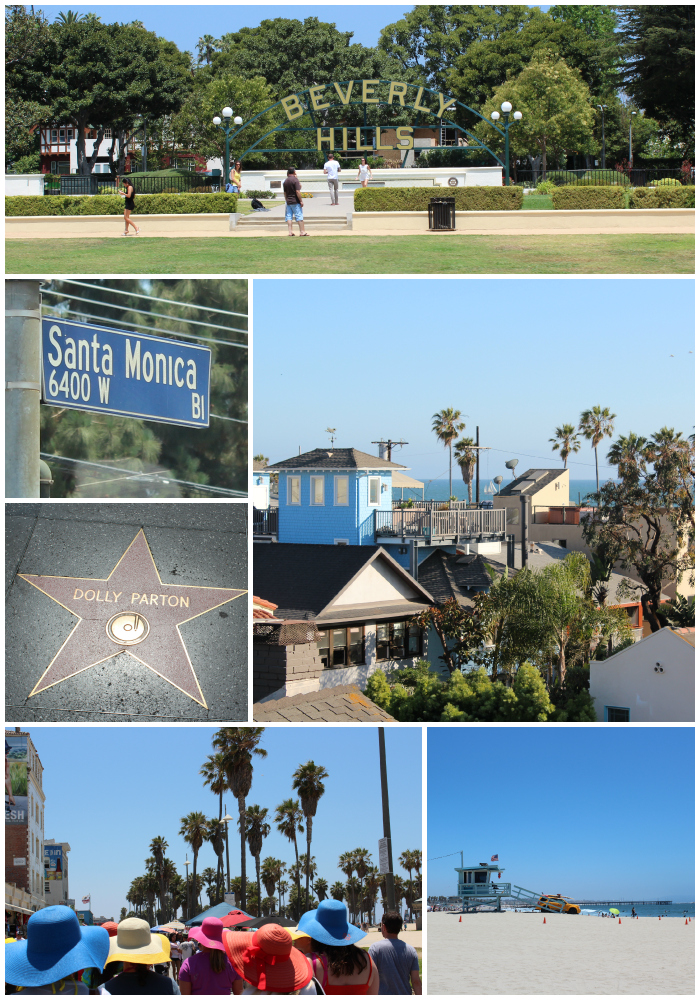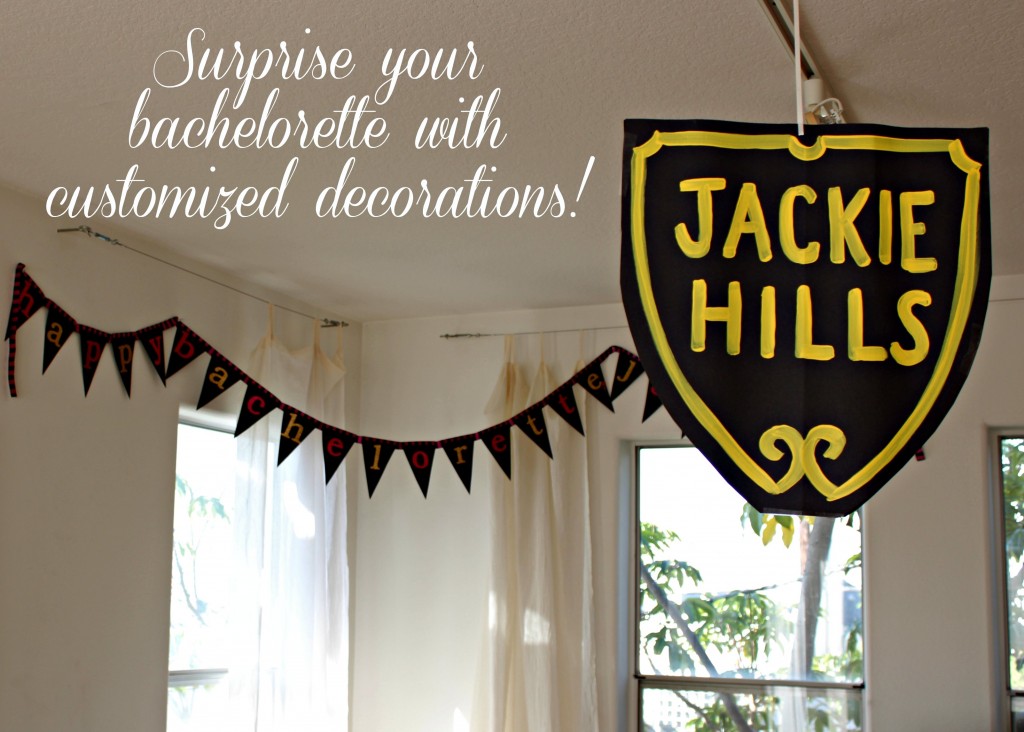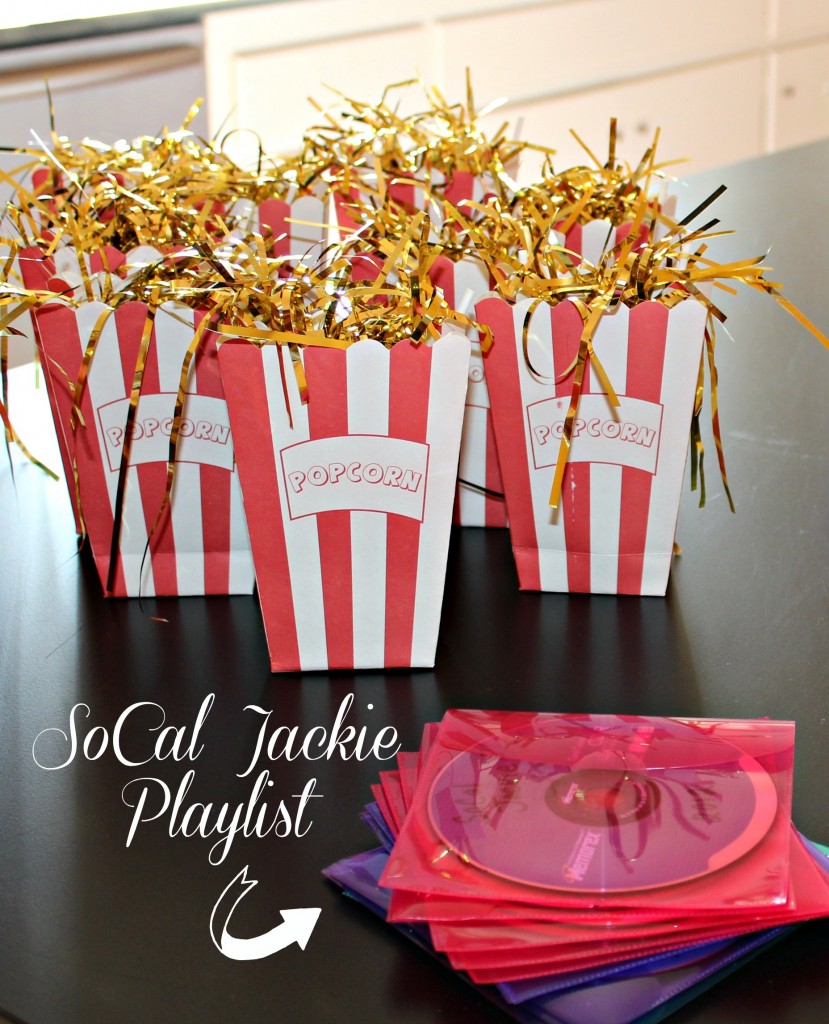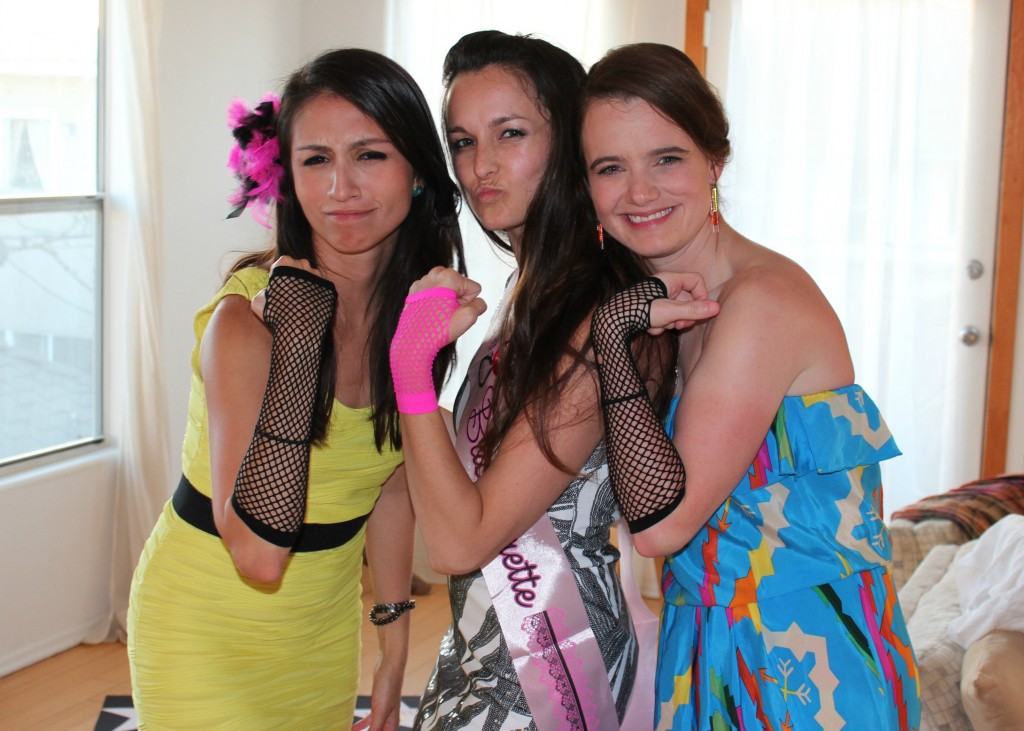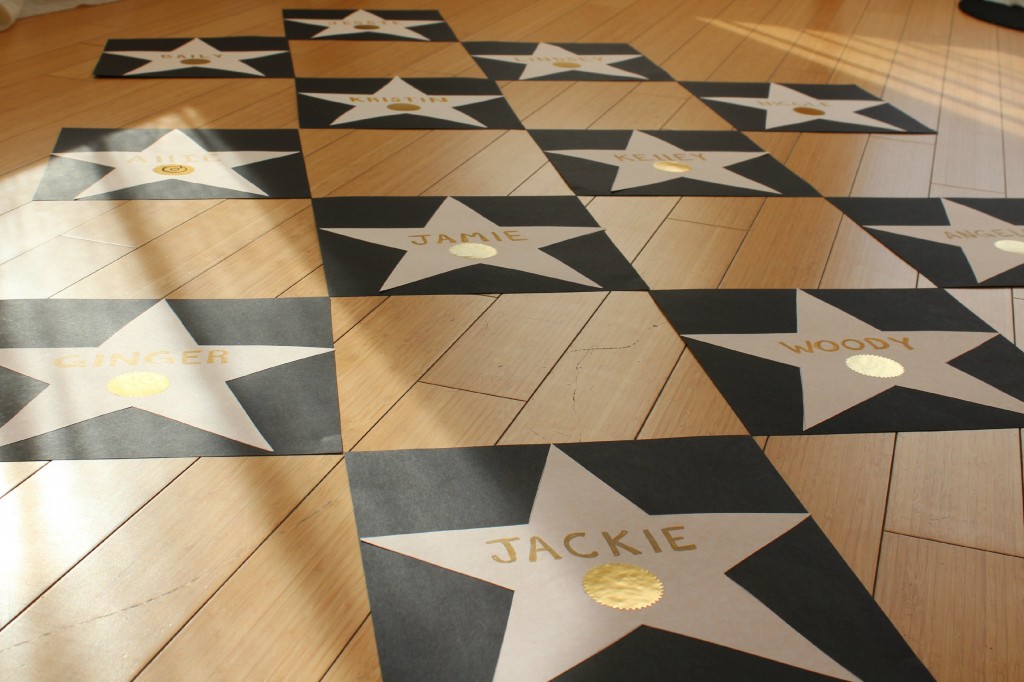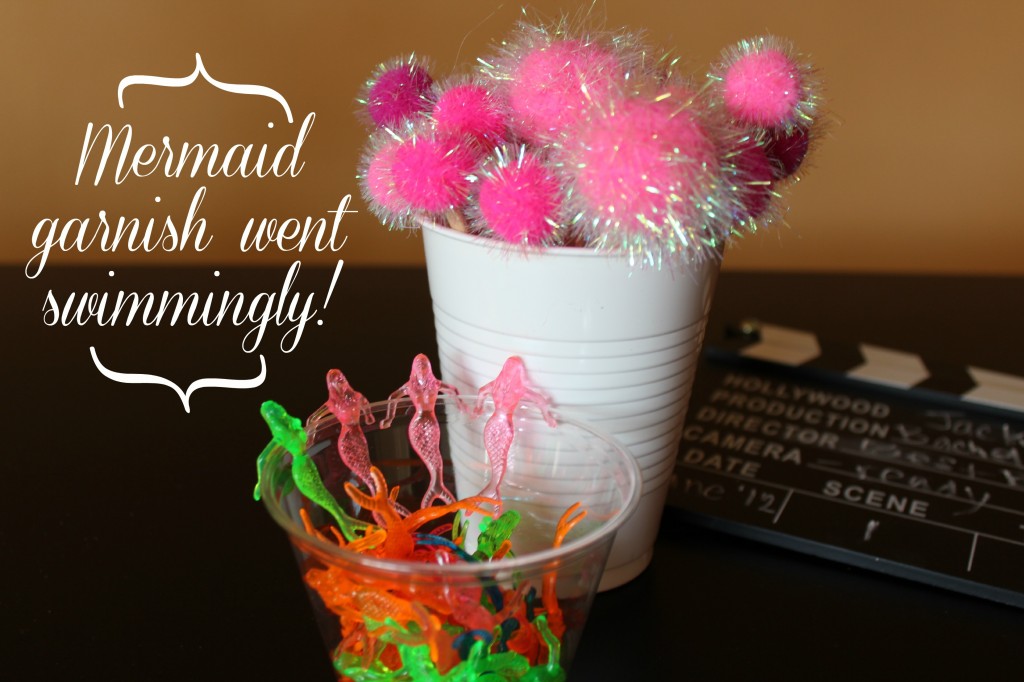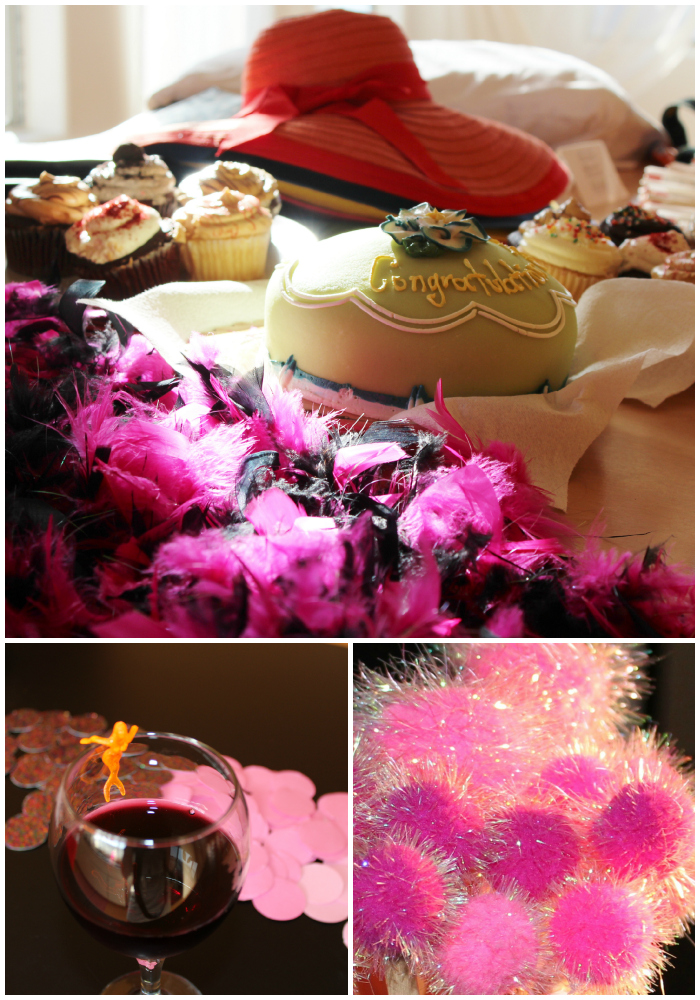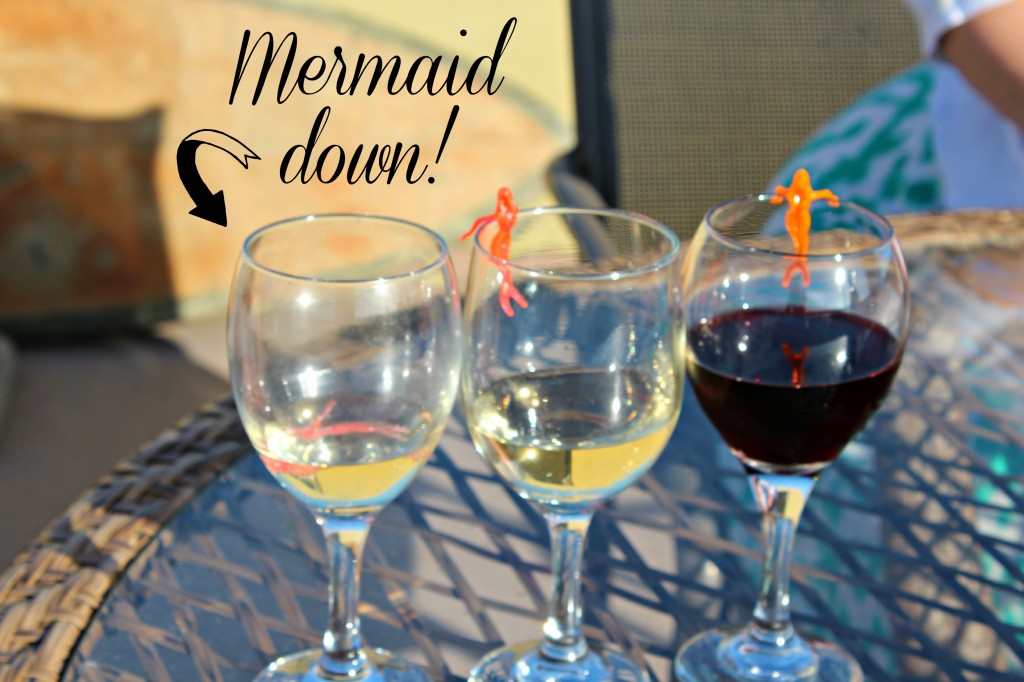 We worked like elves to set things up while Jackie slept on night one, so she would be surprised by the decor and goodies. To go along with the SoCal location, the inspiration was straight from the Hollywood hills:
A "Jackie Hills" sign hung from the ceiling with a pushpin and ribbon – an easy project made on some black cardstock with bright yellow craft paint.
The "Happy Bachelorette" banner was made using triangles trimmed from black cardstock, adhesive glitter letters in alternating colors, hot glue and glittery ribbon (sensing a theme with the glitter?).
Popcorn bags turned into cute goodie bags filled with tinsel, lollipops marked "Keep it Poppin'" and wrist warmers…because wrist warmers are fun. That's why!
Each guest received a SoCal Jackie mix CD, including some of the bride's favorites, as well as "California" by Phantom Planet.
Each guest had her very own star on our Walk of Fame, made with cardstock, spray adhesive, gold paint pens and gold seal stickers.
Pom-poms drink stirrers were a must (of course), and the garnish mermaids from World Market were a great little retro addition.
Our sweet friend Lindsey came up with some hilariously fun bachelorette weekend games, including a Hollywood scavenger hunt. One of the items on the list was to "Find Giggy" – we came close by meeting the Pomeranian's owner, Lisa Vanderpump, when dining at her restaurant, SUR.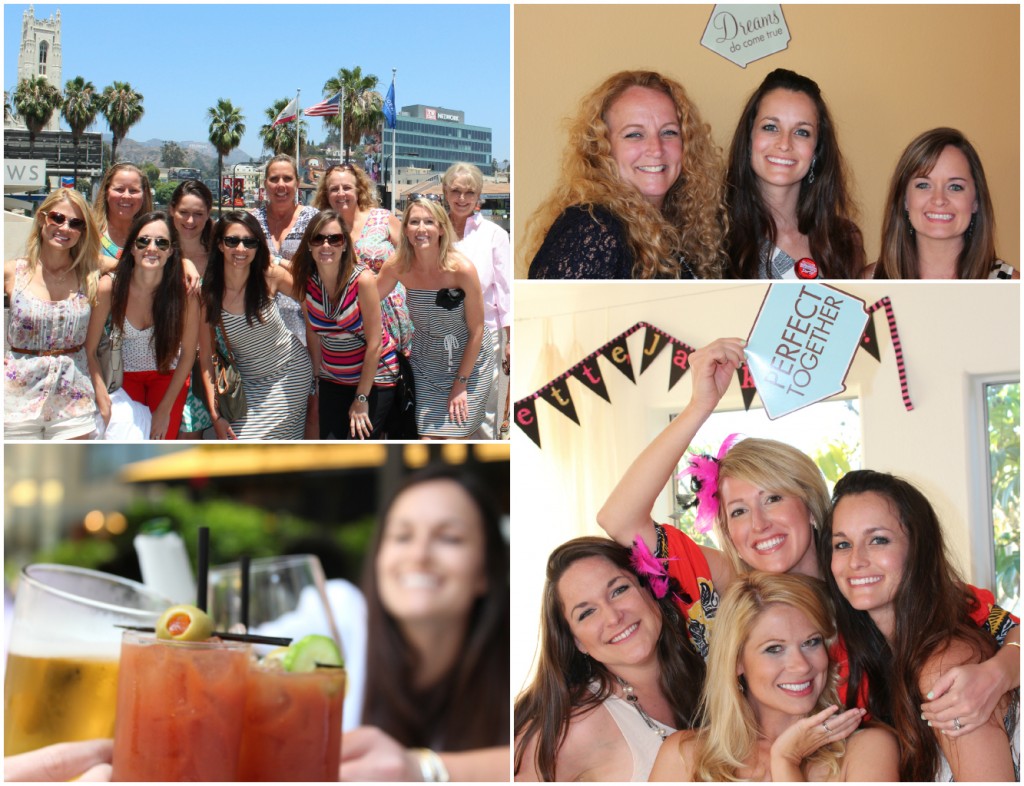 There are so many great memories from Jackie's bachelorette, and I am excited to reunite with all of these ladies this weekend as we watch Jackie and Ryan tie the knot! Cheers to you both!