Never mind the sun-shielding practicality of most hats. Hats can make an outfit. They can dress you up or down, or just hide the fact that you haven't showered in a while. Whatever the topper you choose, mind these Ps and Qs.
Knowing when and where hats are appropriate is a matter of respect, and there is a bit of history to it! According to Emily Post's Etiquette, 18th Edition, the removal of a hat was not just for better eye contact. It states: "When a man of lesser rank entered the dwelling of a person of higher rank, he removed his hat or helmet. Baring his head was a sign of vulnerability and showed that he posed no threat, essentially acknowledging that the person of higher rank had power over him." Going up the chain of command, the king would leave his crown on, unless attending Church, acknowledging the spiritual authority.
That's where we get the saying, "Hats off to you!" It means you are saluting someone or showing admiration.
EP's 18th also has an awesome chart detailing the whens and the wheres of hat etiquette for men and women, which inspired my super-distilled cheat sheet for happy hat wearing: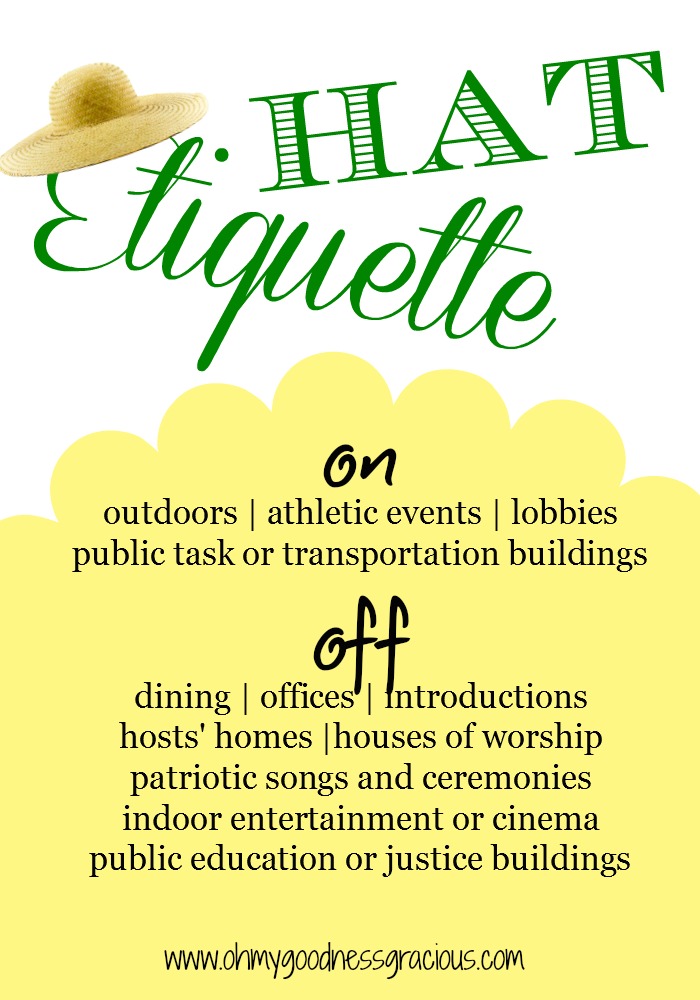 There are always exceptions, and as Emily Post explains, women's "fashion hats" do not apply to all of these situations. Thank goodness, because I'd very much dislike taking off a fancy fascinator every time I met someone new at a friend's wedding.
The type of hat also comes into play. For instance, it's a good idea to avoid wearing a baseball cap to the office or on formal occasions – out of respect to the workplace or the hosts/occasion. I must admit I've worn a baseball cap into many a casual dining establishment, because the alternative would not have been pretty. It's always good to know what's polite…but I will not pretend disguising bedhead doesn't outweigh proper etiquette sometimes.
On a visit to Charleston, South Carolina, my husband and I stopped into the Goorin Bros. hat shop off King Street. I left with the Lady Eileen hat, which I've been able to enjoy on a few sunny and cool days in Florida this season. The Goorin Bros. hats make me want to jump back in time (or onto the set of Downton Abbey). Founded in 1985 in Pittsburgh, Goorin Bros. has a friendly and knowledgeable staff which made the experience more like buying a wedding dress than a hat. Check them out the next time you are near one of their locations!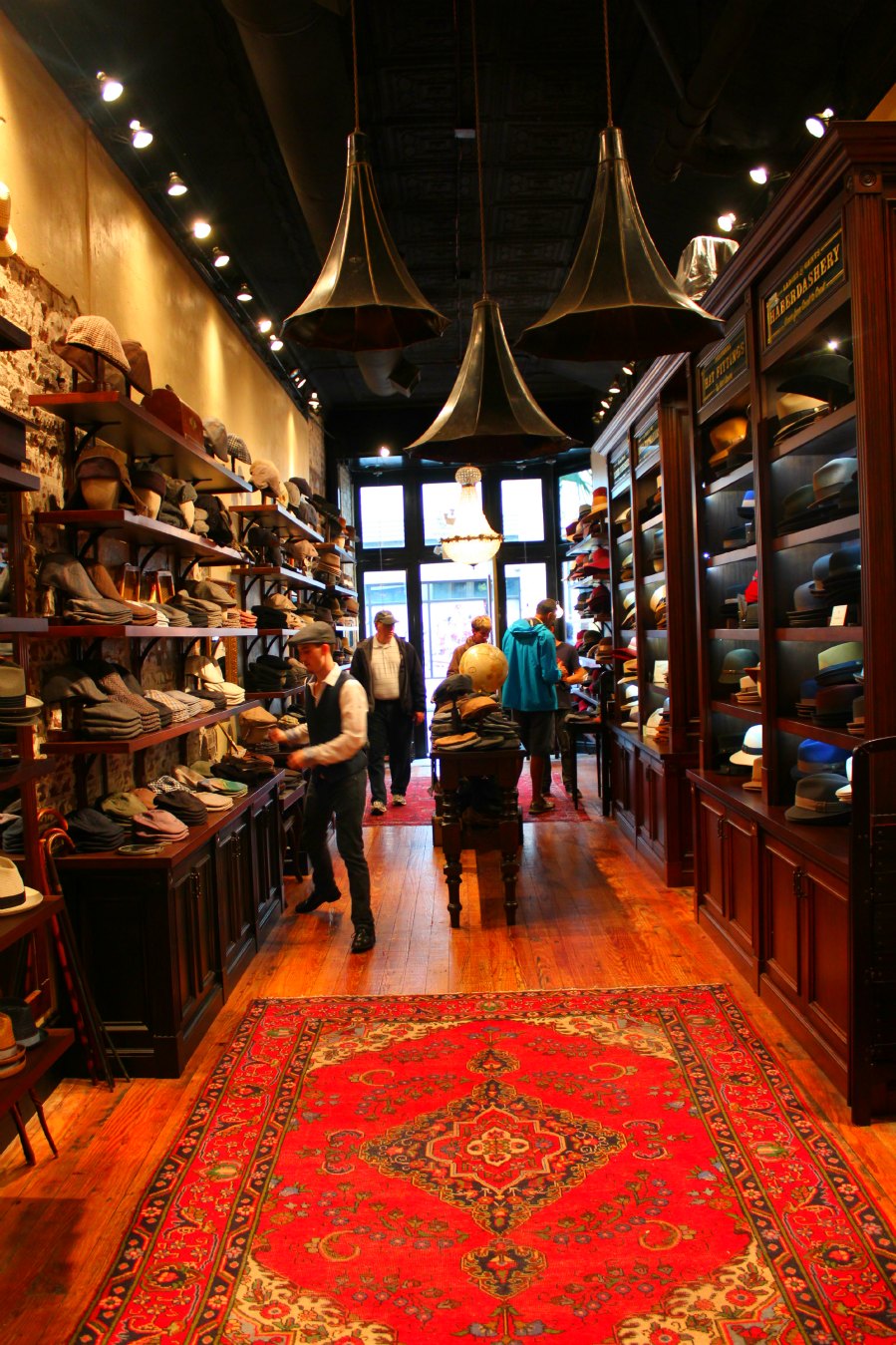 And now for gratuitous hat photos along with some Charleston beauty shots from our trip!