If you enjoy sending cards and stationery, you likely have quite the assortment of paper greetings at your disposal. Looking for a better system of organizing my own cards, I had my eye on Pottery Barn's awesome Floor-Standing Photo Carousel (left) for quite some time, but was hesitant to make the $129.00 purchase.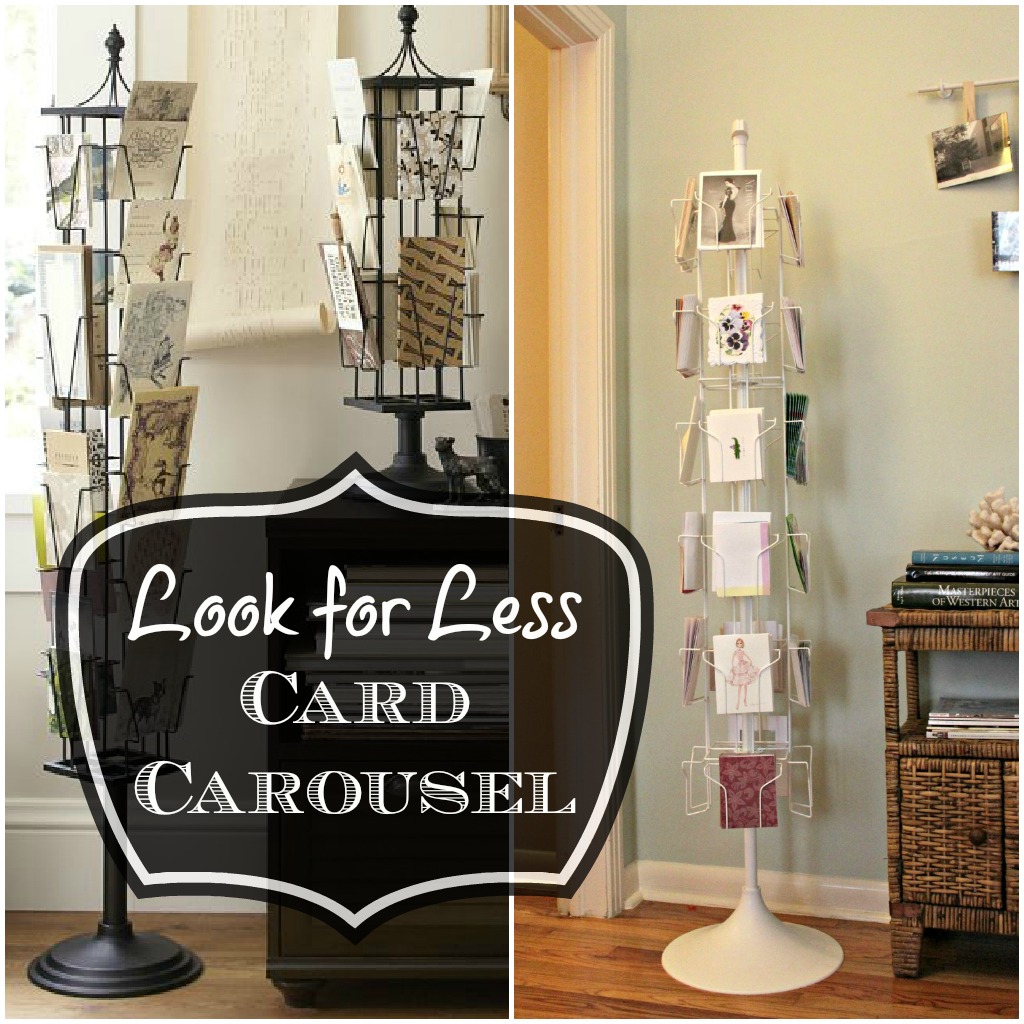 After exploring some alternatives on various commercial display websites, I opted for a similar model: the 24 Pocket Floor Greeting Card Display (right, in white) at $49.50 from Marvolus Manufacturing. With shipping, the total was closer to $80, but still a good savings to accomplish the same purpose! It displays cards handily and takes up little floor space.
Whether you are going with the PB version or an inspired-alternative, a card carousel is a great way to organize and display pretty papers in a way that's truly note-worthy!