Guest blogger Sarah Marie Powell shares more helpful netiquette advice that will have you bopping to Bobby Brown while freshening up Facebook:

While researching for last month's Courteous Contradictions post, I came across some social-network-life-changing information in the 18th Edition of Etiquette. The good people at the Emily Post Institute reminded me of an important fact: It's MY page.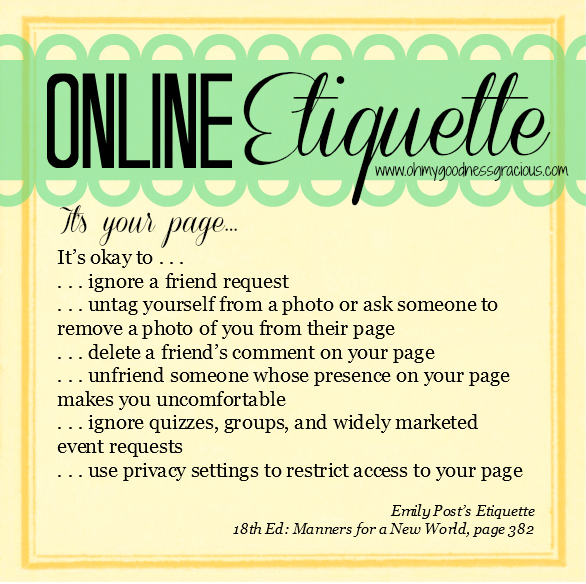 As long as it's done in a tactful manner, there is no reason to feel guilty for unfriending or unfollowing someone. Likewise, if someone unfriends or unfollows you, you shouldn't take that act personally. The world of social media is growing everyday – every minute. It's your prerogative to mold your experience to be exactly what you want. Remember those you follow affect your online reputation just as much as the words and images you personally post.

Now I'd like to hear from you, OMGG readers. What issues have you encountered in the unfriending zone? How did you handle them? What other netiquette tips do you have? I look forward to your comments!
~SMP