Chalkboard paint opens a world of crafting possibilities, including this idea from Debbie at Happy Clippings. She explains how to make a chalkboard paint craft that's versatile to use and easy to create. Use these fun little clips to label food bowls/trays at parties, identify stored items, hang photos or family artwork (on a string or with a magnet) or personalize gifts.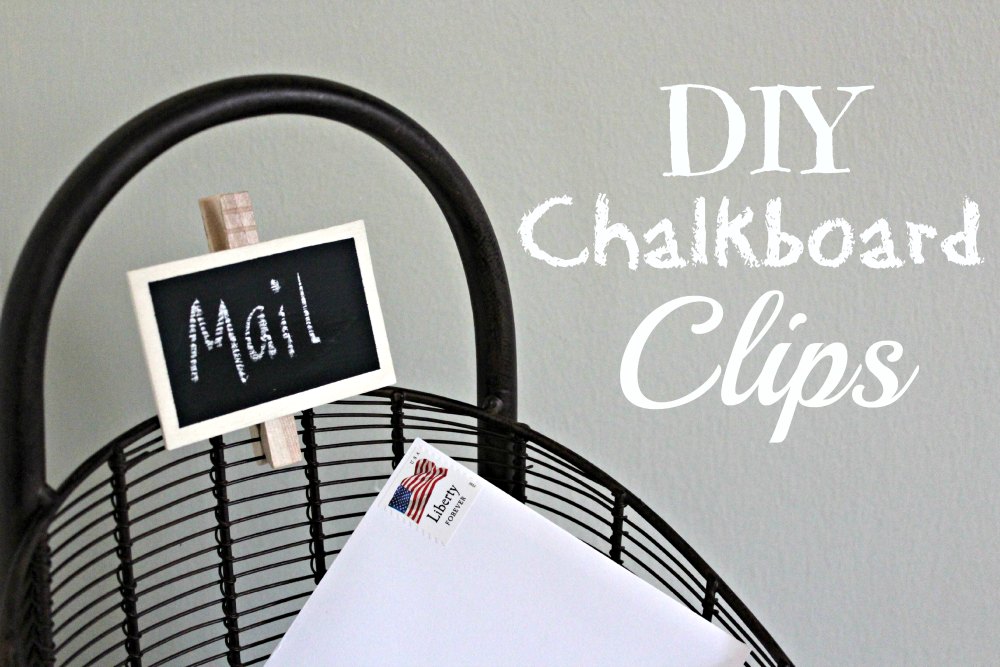 Visit Debbie's site for the full tutorial. You'll need some mini plywood pieces found at your local craft store (browse other shapes to change it up!), clothespins, painter's tape, foam brushes and chalkboard paint (Rust-Oleum brand from Home Depot worked great for me).
My friend Lindsey came up with the solution to clasp newly painted clips onto a plate, making for easy drying and a handy holder for craft-night goers.
I am already putting these clips to good use and hope this project is one you'll enjoy as well!