When preparing for get-togethers this holiday season, or any time of year, wine is a safe and expected element for the cocktail list. Refer to these tips in your party-planning process to avoid overlooking bar elements, and set up a smooth vino spread.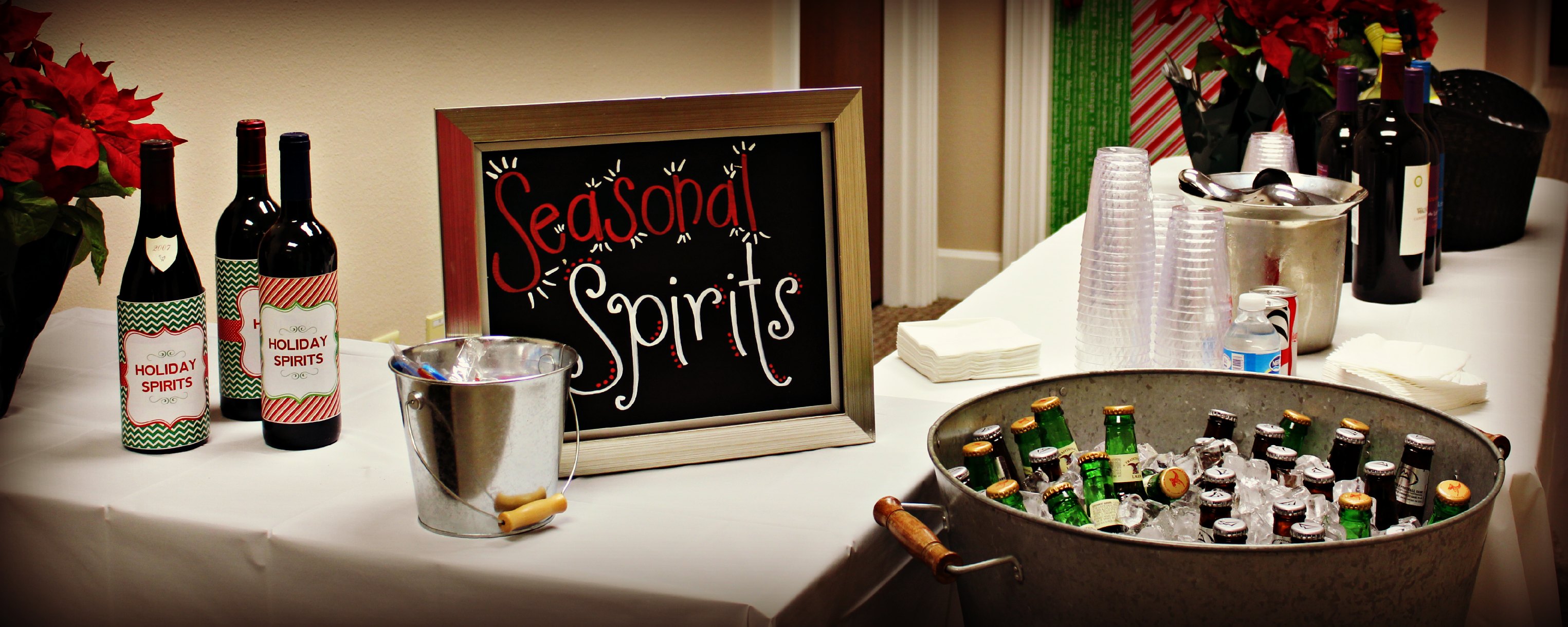 Purchase Prep
As a general rule, it's better to have a little more on-hand than what you need for a party. Take a look at your guest list, and estimate the number of wine drinkers – your guess doesn't have to be perfect! One bottle of wine fills about four to five glasses, and you can expect an average of three glasses per wine-drinker. After a little math, you'll be in grape shape!
A Vino Variety
Offer guests options, including both red and white wine. I like to offer at least two whites (a Chardonnay and a Sauvignon Blanc) and one red (a Pinot Noir), and more varieties depending on the size of the party. Other popular reds include Merlot, Shiraz and Cabernet.
Brands: When in doubt, ask your local wine retailer for recommendations based on the number of guests and your budget. Price doesn't necessarily dictate best taste.
Cater to Guests
If you know a particular guest will expect her favorite Pinot Grigio, make it happen. If someone loves Prosseco and it's her birthday, break out a bottle for the special lady!
Chill Out
Be sure white wines begin to chill at least 1-2 hours before guests arrive – make use of any room in the fridge for pre-chilling, rather than wasting ice early. Before guests arrive, place white wines in buckets or tubs piled high with ice.
For Openers
Open a red and white (or two) before guests arrive, so no one has to fuss too much with the opening process. Tools to have nearby: a foil cutter (to eliminate unsightly edges that cause dribbling) and a trusted, easy-to-use wine opener.
Free the Reds!
Once you uncork a red, let it breathe. Set the cork aside in case you need it later on for storage.
At Your Service
For those tending the bar, the general rule is to fill glasses halfway, since it allows guests to swirl and appreciate aromas. Personally, I like to pour a little more than halfway!
Proper Supplies
For a more formal event, have enough red and white wine glasses available for guests. Otherwise, be sure to have wine size-appropriate plastic cups. Cocktail napkins are also a must!
Wishing you safe and successful celebrations throughout this merry season!