Guest post by Oh My Goodness Gracious friend Sarah Marie Powell!
This is an important post, folks! You'll thank me in the end! We are now fully submerged in the most beautiful of seasons. If you're a procrastinator (like me), the beauty may be lost on you at this point, but it will show itself soon enough! During this hectic time of decorating, baking, caroling, gifting, and getting, it's important to remember how blessed we all are to have these "first world problems." It's important to say thanks.
Way back when, handwritten thank-you notes were borderline required upon receiving a gift. Certainly, they were expected. Nowadays, our selfish generation (okay, my selfish generation) has completely forgotten how cherished these simple notes can be. This holiday season, I charge you to take the time to write a note or two. I promise it isn't so hard to do. To make the painstaking process easier, I've written a formula. Feel free to use and share it. I'm sure I'll be famous for it one day….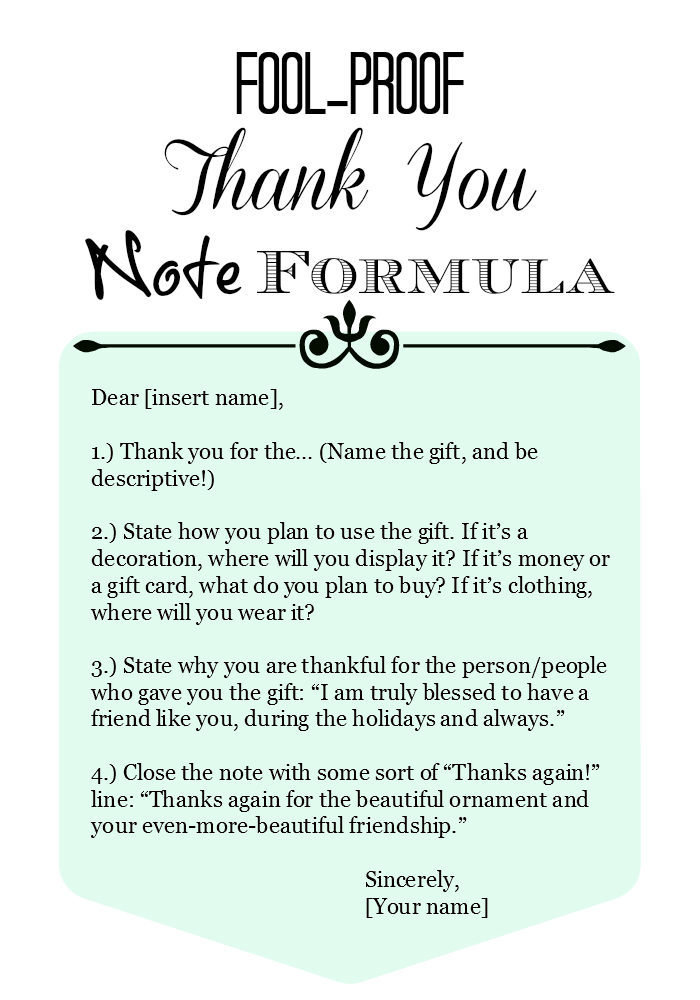 Make it special…
If someone gives you stationery as a gift, write your note on a piece of it.
Include a photo, if appropriate. Example: My boyfriend's aunt and uncle always let the two of us use their home as a hotel when we travel to Tampa. When I send their note, I like to include pictures of our trip.
Fit your stationery to the gift received. Example: If someone gave you tickets to an athletic event, use team-specific notes!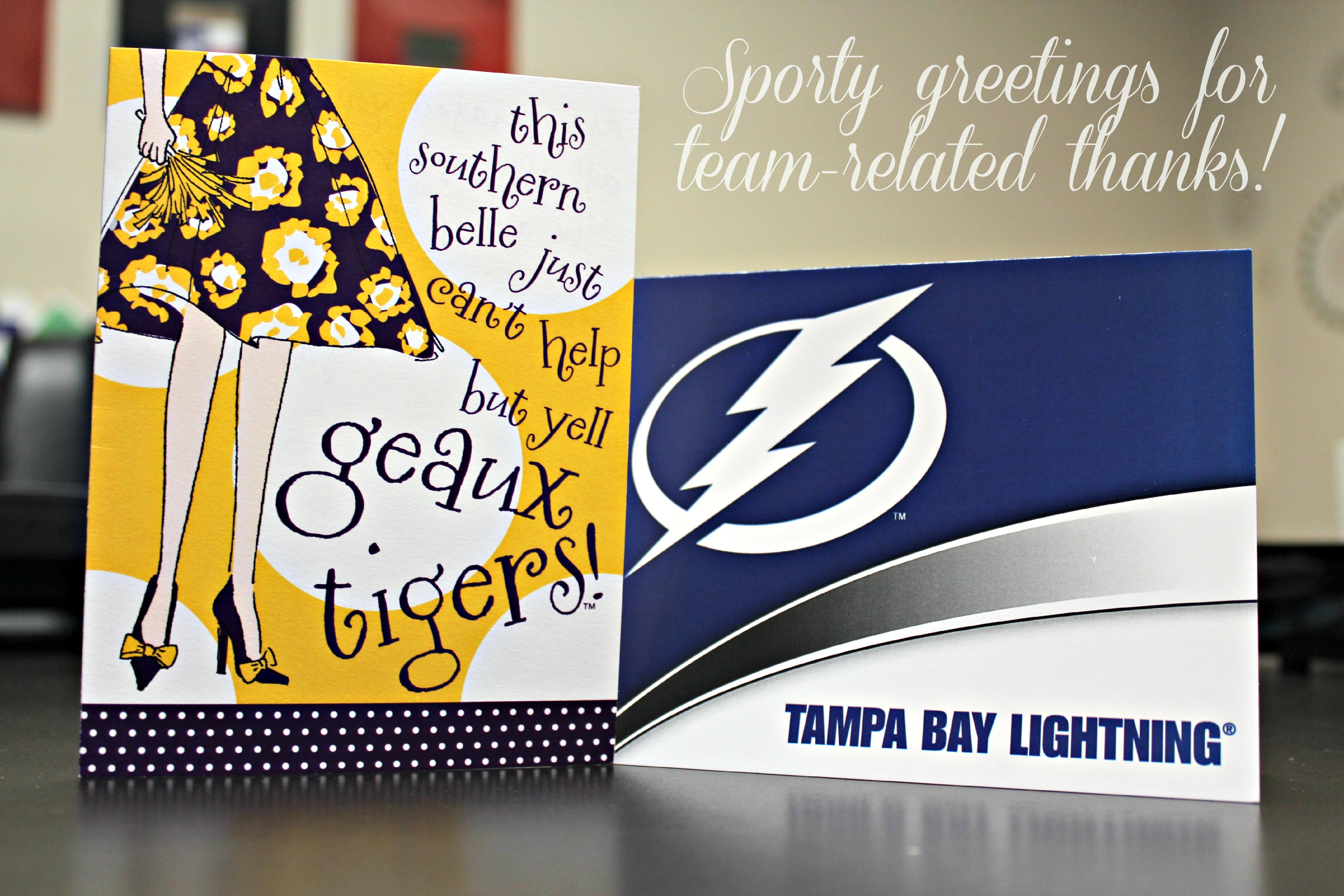 There are also situations that probably don't require a full thank-you note but still beg for some sort of thanks. Find creative ways to say thank you, like (but not limited to!) these:
Scenario 1:A co-worker surprised you this morning with a treat from Starbucks.

When you finish the drink, write a quick note on the cardboard sleeve, and put it on his/her desk!
Scenario 2: A friend/family member sends you a Christmas/holiday card

Shoot them an email, IM them, tweet about it, or post a note on their Facebook wall!
Scenario 3: A friend whisks you away from your overflowing to-do list for drinks/dinner.

Tweet, Instagram, or "mupload" a photo to Facebook, publicly proclaiming how thankful you are for him/her!
Finally, I can't do an OMGG blog post without referencing my beloved Emily Post. Here are some thank-you tips from the 18th edition of Etiquette: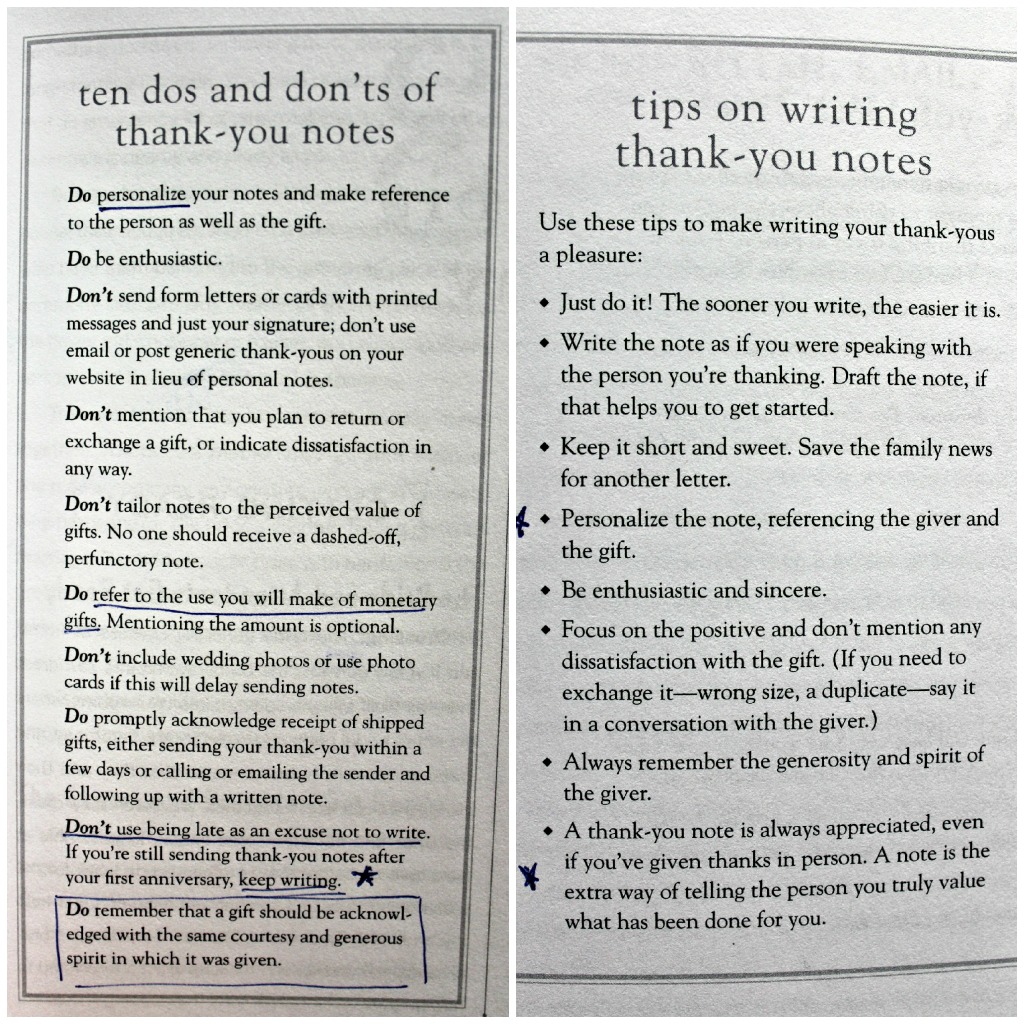 Oh My Goodness Goodies: Superb Stationery Sources
Kate Spade: Her "All Occasion" note set (available via Papyrus) is a great staple to ensure you're never at a loss for words.
Traylor Papers is a treasure for personalization addicts. Be sure to check out the Kids section for fantastic fill-in-the-blank options!
Snapfish is a one-stop-shop for incorporating photos into your stationery library. This extra step of personalization is a great addition to notes sent from the entire family!
May Designs is my new favorite. My dear friends, Helen and Charlie, recently surprised me with a pack of notes, and I simply can't get enough!
Be sure to check out local paper/gift shops for fun ideas, too!
~SMP