There are a couple of party supply essentials that have pretty low price tags but leave a major impact when you run out. The first is bathroom tissue – I will leave it at that. The second is ice.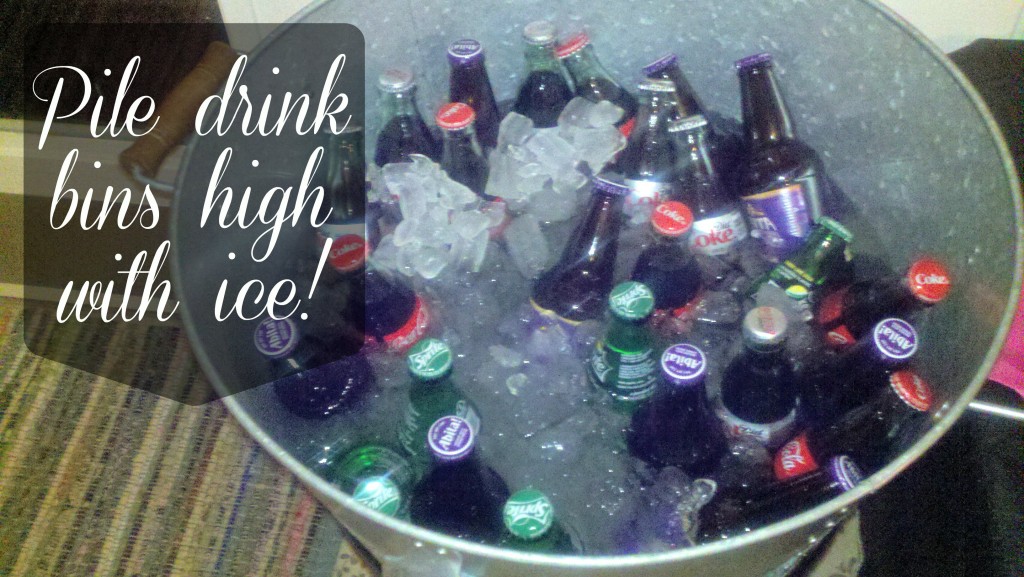 It is always better to have more ice than you need. The reason is simple. Ice melts. When ice melts, drinks don't taste as great, buckets don't look as fresh and parties get soggy.
My husband is usually in charge of purchasing ice before gatherings. Every time, I tell Josh, "Lots and lots and lots of ice please! Like, too much ice. If you think it's too much ice, still get more." He never lets me down.
Entertaining tips:
Pile drink bins high with ice. By the time guests arrive, it will have melted a little – the extra ice will help maintain the fresh factor.
Be sure drinks are chilled in advance. When beverages will be served in bottles or cans, remember to ice drinks down before guests arrive, or refrigerate them until they're ready to be popped into iced drink bins. Plopping drinks on ice just before guests arrive makes for lackluster beverages.
Relative to its price, extra ice is worth the investment, so much so that we're hunting for the perfect ice maker for our home. A Scotsman machine, the kind that makes Sonic ice or "nugget ice," would be amazing. (Sonic ice is so popular it has its own facebook following.) Ice Ice Baby!