Tailgate season is in full swing, and inspiration to spruce up your spread can be found just about anywhere…no matter what your team colors.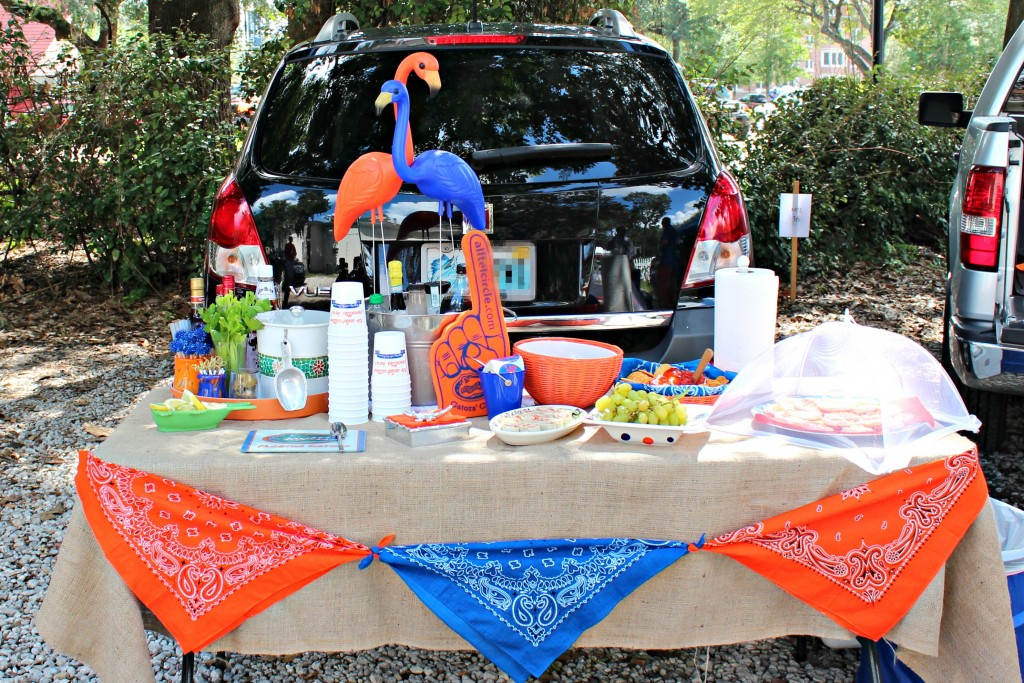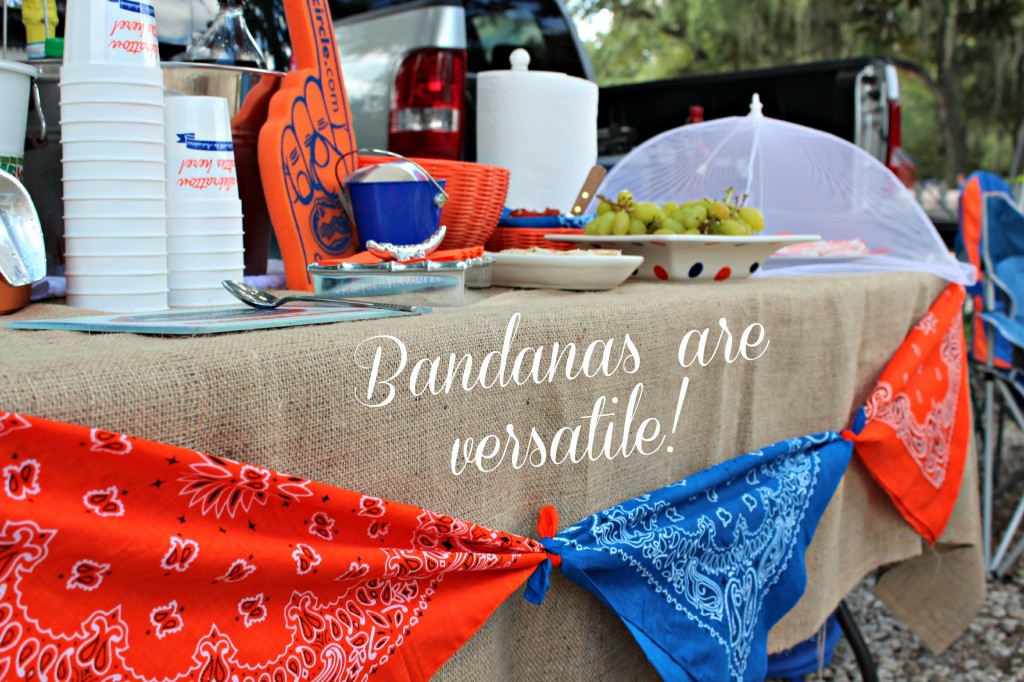 During a recent tailgate, a few yards of burlap plus some orange and blue bandanas made for a casual-yet-colorful table dressing. The bandanas ended up being quite versatile, and at just 99 cents each at Hobby Lobby, quite a deal. A couple of clothespins, and presto!
I had to improvise on the location of my flamingo friends. They wouldn't stand in the gravel but showed perfect posture perched inside the drink bucket.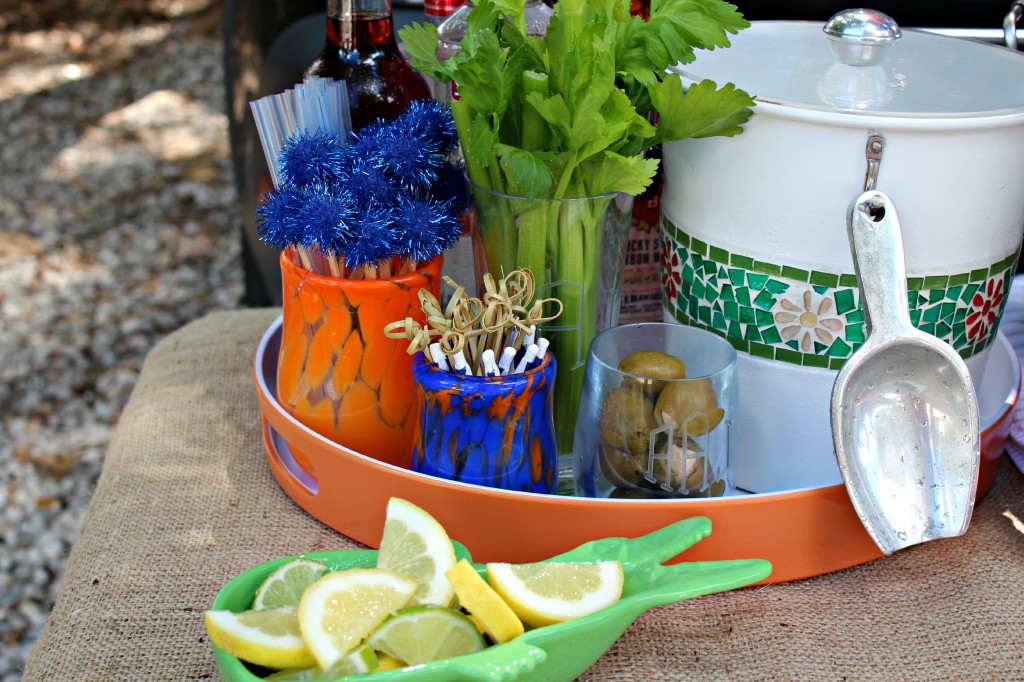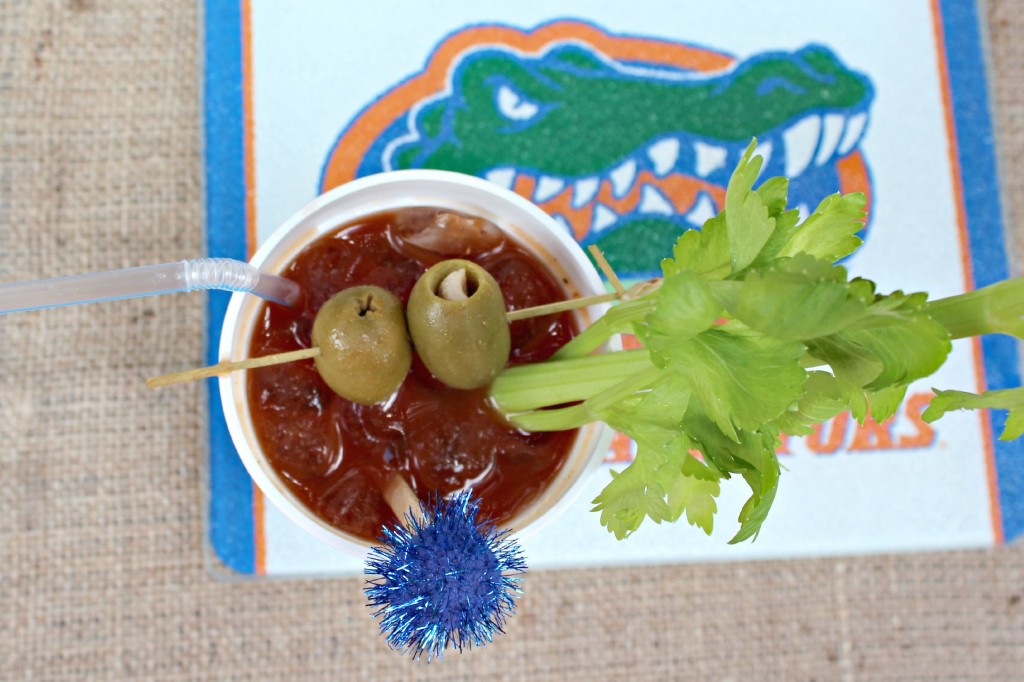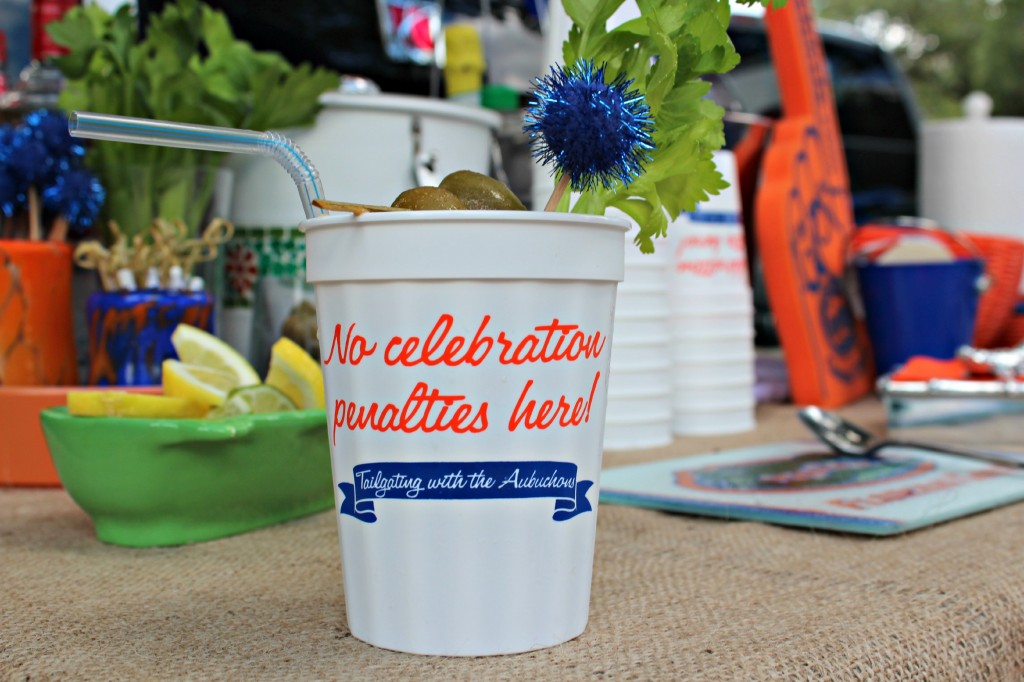 Daytime cocktails included Bloody Marys, sweet tea vodka with lemonade, and gin and tonic. To hold a smattering of garnish options, including pom-pom drink stirrers, I used some sturdy orange and blue hand-blown glasses.
Customized cups – No celebration penalties here! – were a hit with our tailgate visitors. Visit the Oh My Goodness Goodies section for a coupon code on your own cup orders, plus some fun tailgate tagline ideas!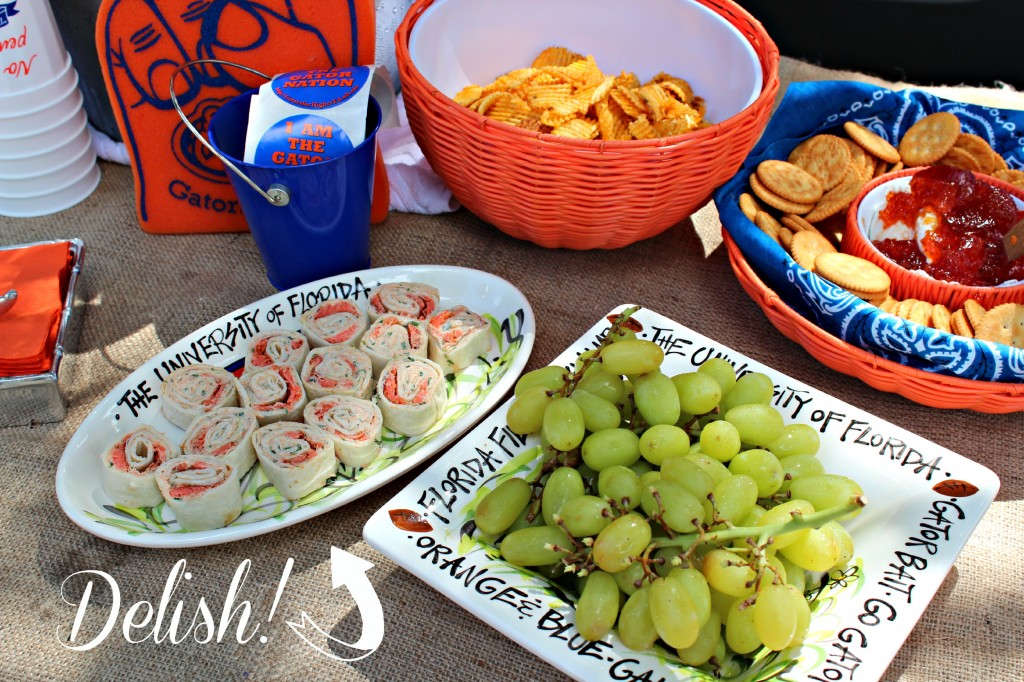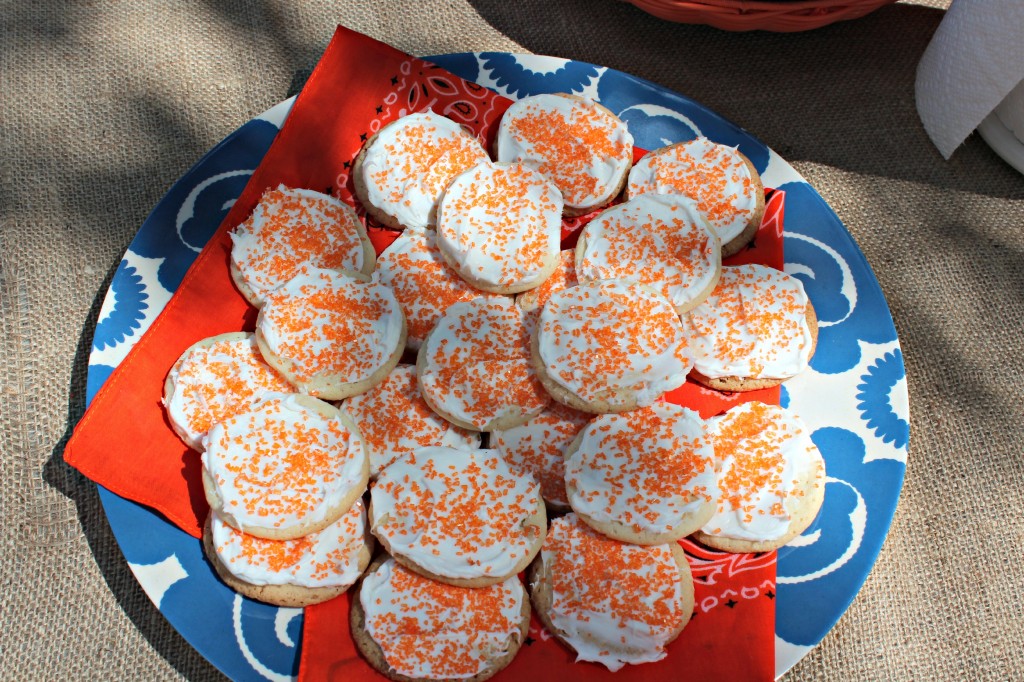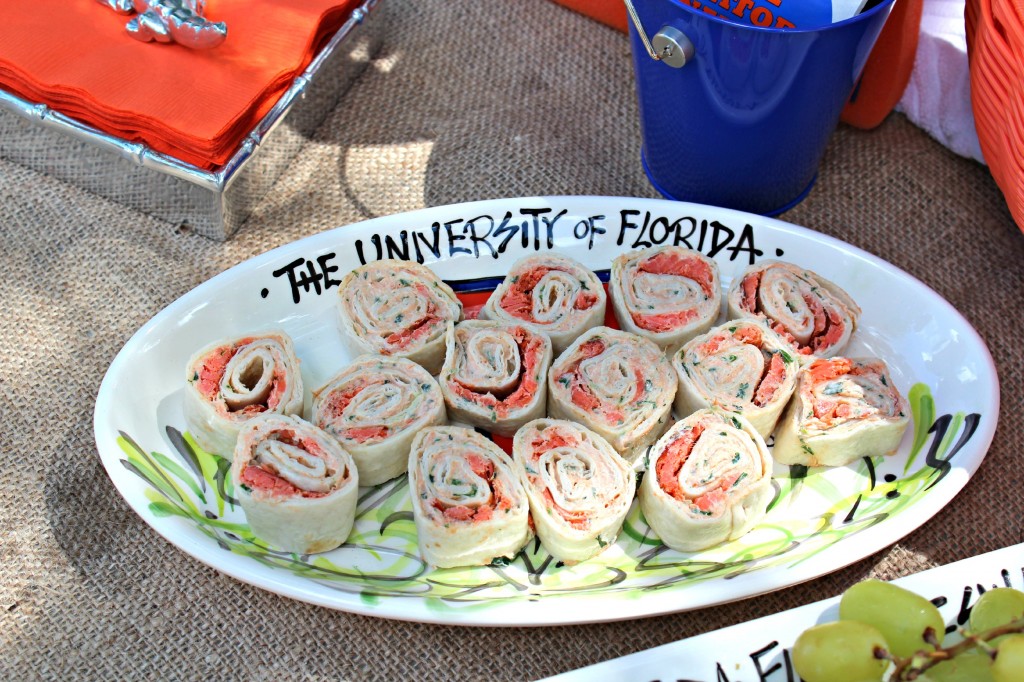 Extra bandanas helped decorate the food spread, which included the winning pepper jelly-cream cheese-and-cracker combo, sugar cookies, and salmon and herbed cheese pinwheels made from a Williams-Sonoma recipe.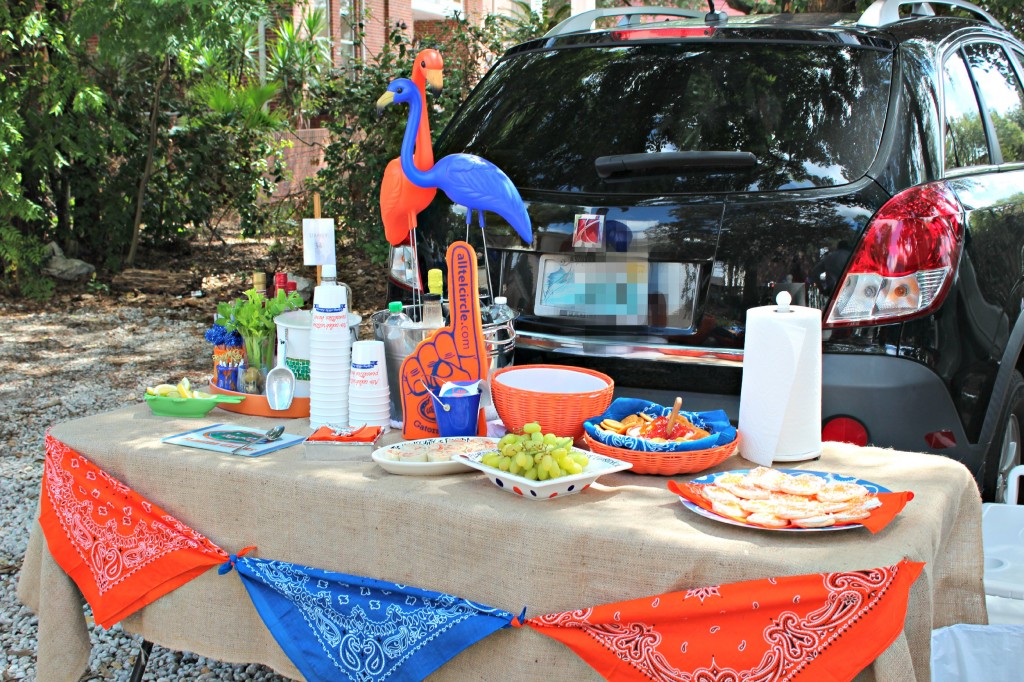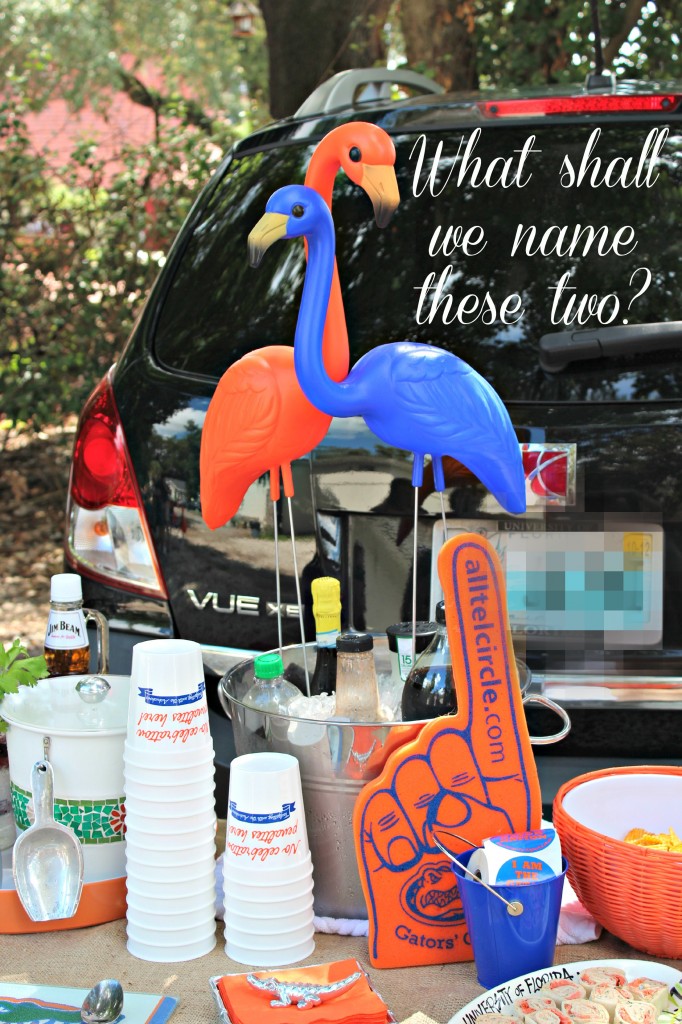 Tailgate tips: A pop-up cooler lined with a trash bag makes a great collapsible, easy-store trash bin for tailgates. Add a paper towel holder to your tabletop for when a cocktail napkin will not do.