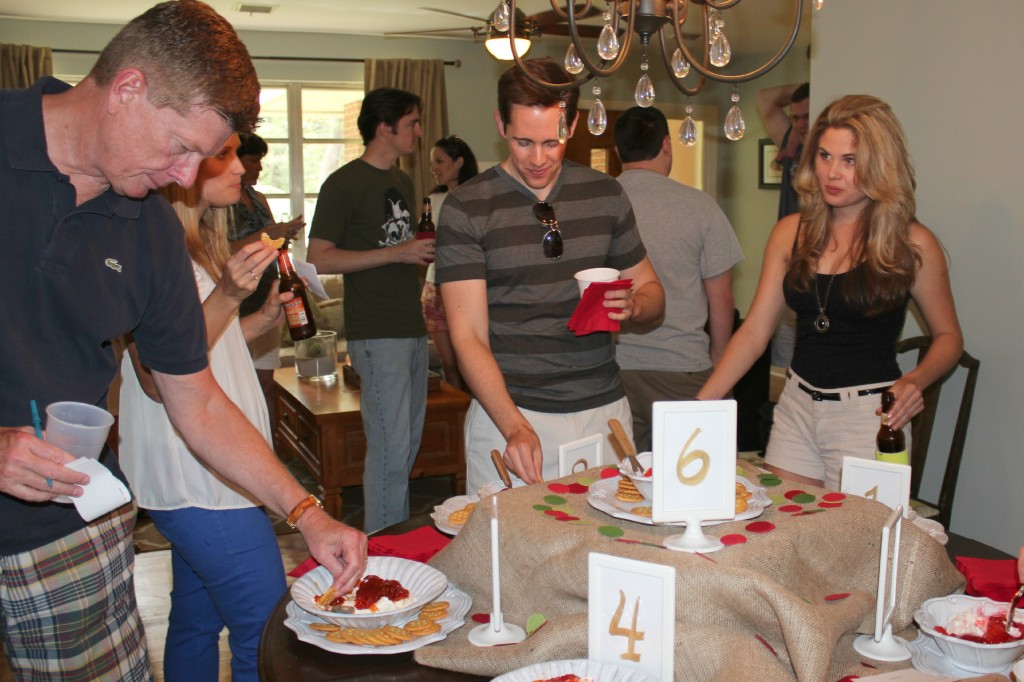 The results are in! Thirteen experts, some with as much as 40 years of tailgating experience, donated time and taste buds as panelists to select the perfect pepper jelly. I am pleased to announce the top three fan favorites and enjoyed serving the first-place winner with Ritz crackers and cream cheese during our first tailgate of the season: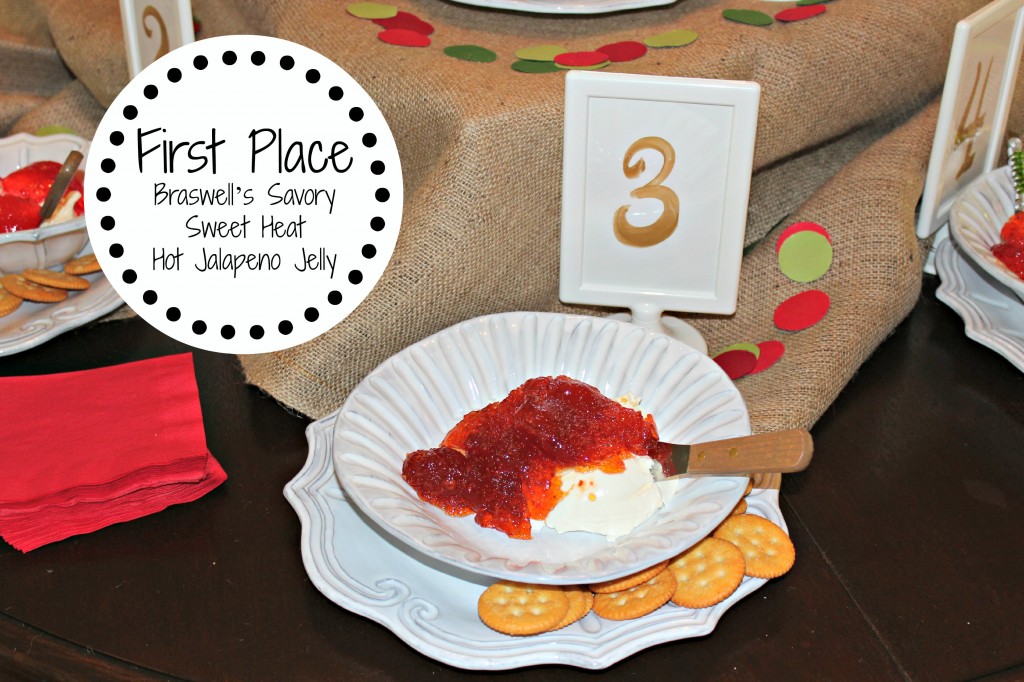 1st: Braswell's Savory Sweet Heat Hot Jalapeno Jelly – Grocery Store
2nd: Tomato Land Hot Pepper Jelly – Tomato Land, Tallahassee, FL
3rd: Lyman Walker Groves Hot Pepper Jelly – Roadside Store, Monticello, FL
Recap of the contenders and the pepper jelly party.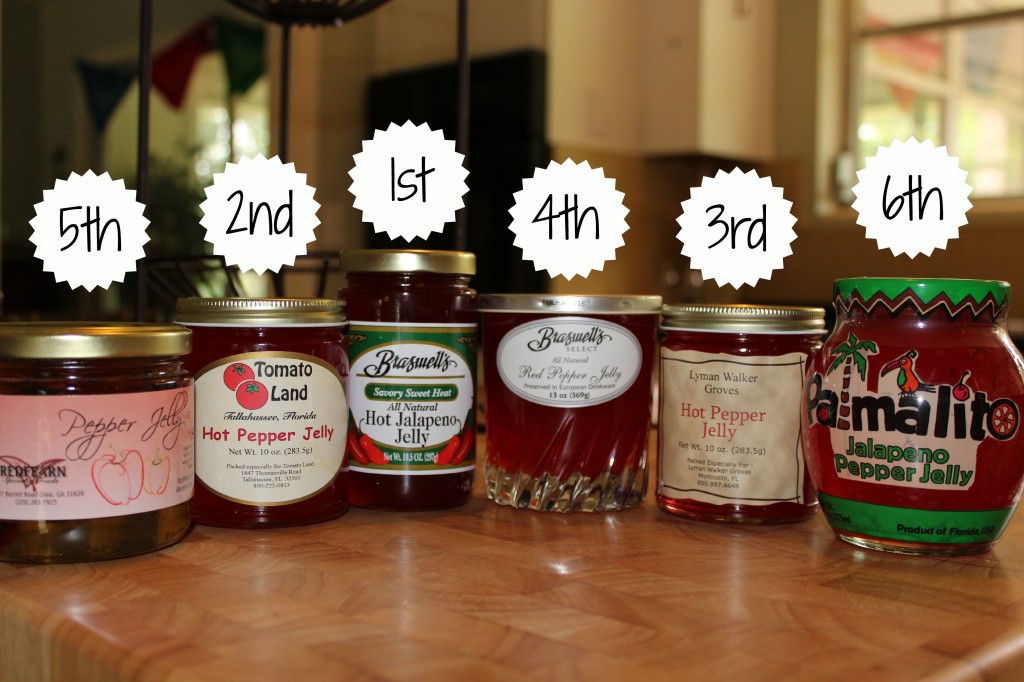 It was great to see some local jellies represented in the winner's circle, but the results show the more widely recognized Braswell's brand must be doing something right. It was hailed for its spicy-sweet balance along with the jelly's "attractiveness."
We sure had fun picking pepper jellies. I hope you find these results useful when entertaining in the future, and please continue to submit your favorite brand(s) for consideration in any additional challenges. A big thank you to all who participated!