Carley S. wrote, "I would love to see a healthy way to make brownies! If that's possible. Haha."
Well, Carley, you're in luck. I knew the person to ask for this task. A cave girl! Shannon of Cavegirl Bakes had just the recipe, because she's in the business of healthy baking. In fact, in addition to being a PR maven by day, she trains and inspires others to lead a healthy lifestyle. And she bakes! I taste tested these brownies myself and am thankful to Shannon for allowing me to pass this recipe along to you!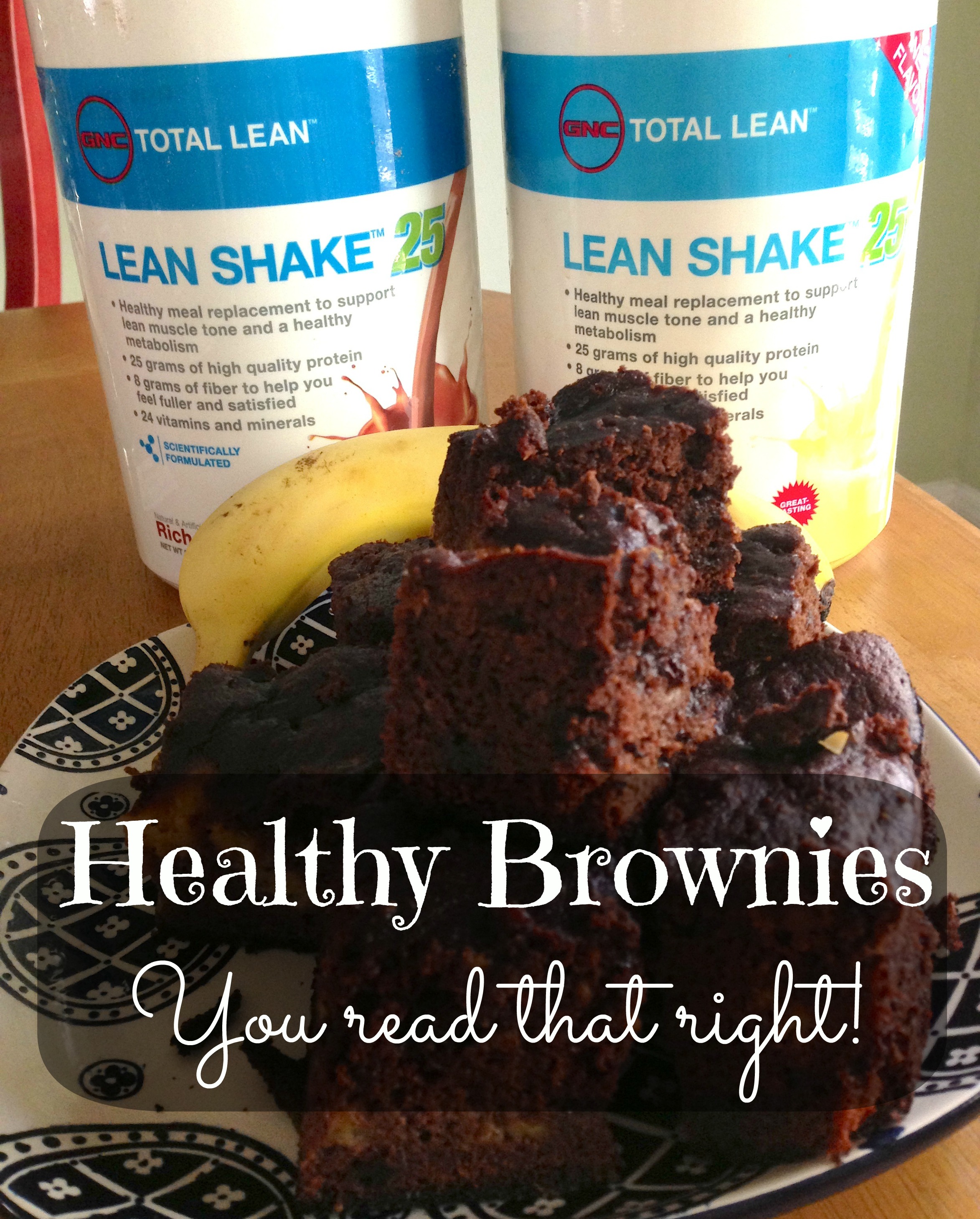 Her recipe for Double-Down Monkey Protein Brownies offers a double dose of banana and chocolate thanks to both chocolate and banana-flavored protein powder, plus mashed banana and cocoa powder. These flavor bombs are satisfying while being grain-free, dairy-free and – shockingly – sugar-free. The bananas and small amount of agave nectar make them plenty sweet. Plus, they are packed with protein and healthy fats from the almond butter and eggs.
These and other batches of "Paleo and Primal" baked goods can be ordered for delivery nationwide through Shannon at shannon@badassfitness.net. Learn more about Cavegirl Bakes gourmet muffins and brownies!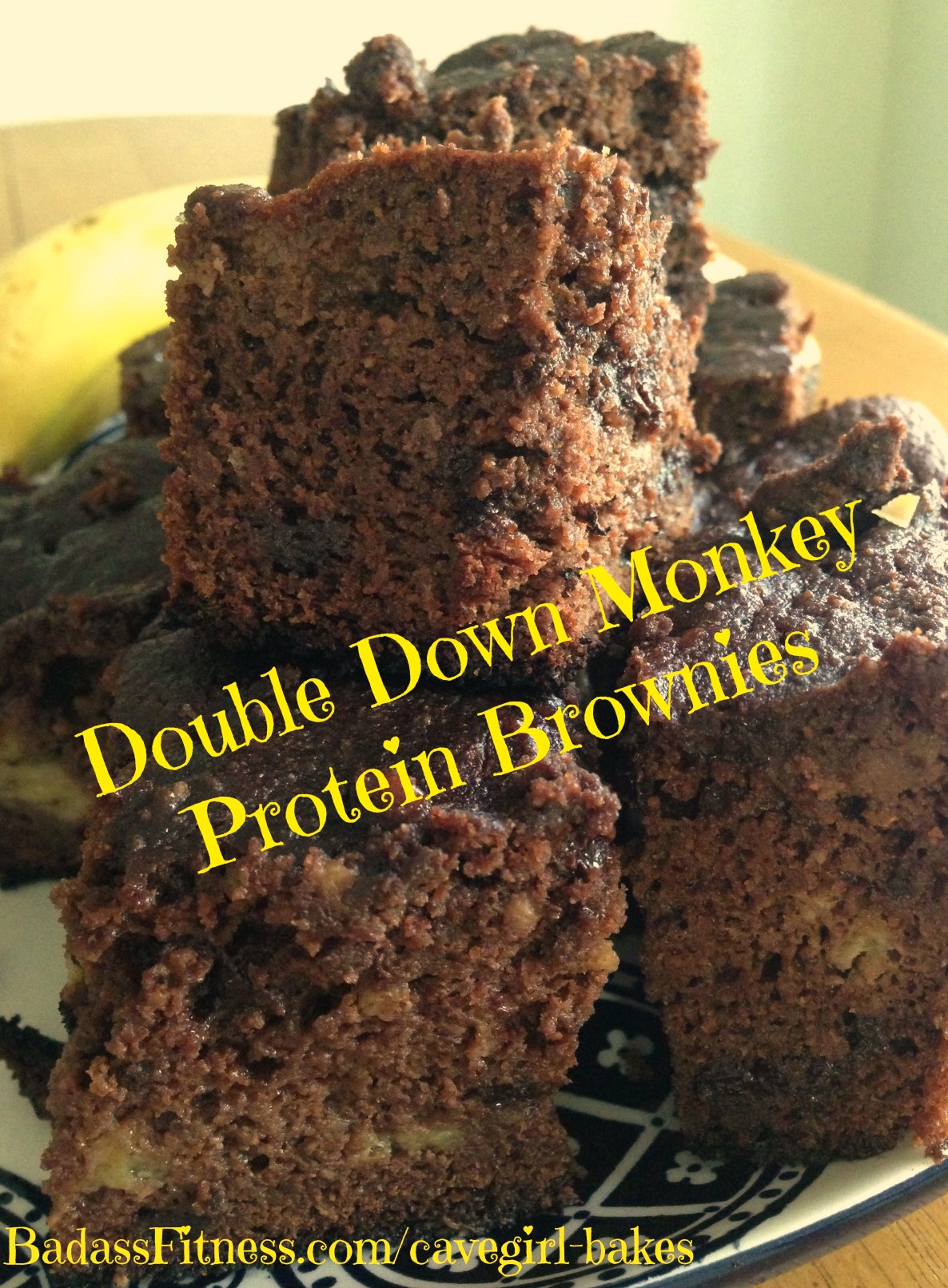 Double-Down Monkey Protein Brownies from Cavegirl Bakes
Makes one batch of about 16 brownies
Ingredients:
4 bananas (3 mashed, 1 sliced)
3 eggs
1/2 cup coconut flour
1/2 cup cocoa flour
1 scoop each of GNC Lean Shake Rich Chocolate and Banana
1 teaspoon baking soda
1 teaspoon baking powder
1 tablespoon vanilla extract
1/4 cup agave nectar
2 tablespoon butter, coconut oil, or ghee
1/2 cup almond butter
1/3 cup chocolate chips (optional)
Instructions:
Preheat oven to 350 degrees, and grease an 8×8 baking pan.
Mix the three mashed bananas (setting aside the sliced banana for the end) and all the remaining ingredients in a large bowl using a hand mixer.
Stir in the sliced bananas and the chocolate chips (if using chips).
Pour the batter into the greased pan, spreading it evenly.
Bake for 35-40 minutes or until a knife or toothpick inserted comes out mostly clean (these will be fudgy and moist).
Try not to devour them all at once!
Nutritional info per brownie:
185 calories, 3 grams of fat, 18 grams of carbs, 6 grams of protein and 12 grams of sugar (mostly from the bananas)